Economic Development Corporation 30th Anniversary
Slated to Open New Indian Business / Technology Assistance Center
10/2/2013, 10:07 p.m.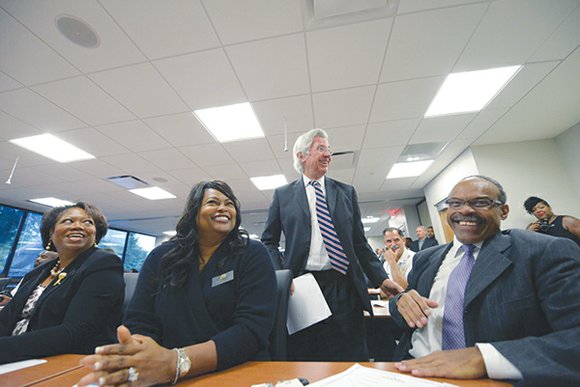 On October 2, on the heels of a 30th anniversary celebration, the Prince George's County Economic Development Corporation will open its doors to four Indian companies that will become a part of the India Business Center/Technology Assistance Center. These four companies from India will open their U.S. offices in Largo, Maryland in order to serve their US-based customers, and to grow their business in the U.S.
These established Indian companies have been serving their U.S. customers from India; however, they now realize that it is imperative that they move part of their operations to the U.S. in order to serve their existing U.S. customers. In addition, these companies realize that the U.S. market remains strong, and can only be served by growing their U.S. business. The State of Maryland and Prince George's County took the initiative to meet these companies during the India Business Mission led by Maryland Governor Martin O'Malley, County Executive Rushern Baker and EDC President Gwen S. McCall at the end of 2011. In mid-2012 and early 2013, EDC, in partnership with the Maryland Department of Business and Economic Development (DBED), welcomed inbound delegations of Indian businesses led by ESC and ASMKI. As a follow-up to those missions, Pradeep Ganguly led a delegation to IndiaSoft 2013, spoke at the conference, and participated in several B2B meetings.
The Prince George's County Economic Development Corporation provides business services that help attract, retain, and expand businesses, create high-quality jobs, and expand Prince George's County's commercial tax base. EDC's mission of business attraction and expansion is accomplished through our main business lines, including Business Development, the Small Business Services/Technical Assistance Center (TAC), International Business Development, Workforce Services, and Marketing / Communications.