LETTERS TO THE EDITOR: Thanks to Ms. Rowley
10/2/2013, 3 p.m.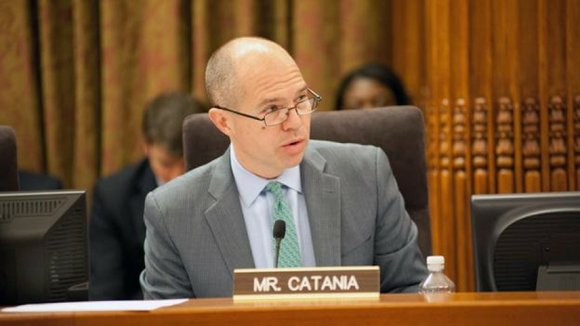 I have been a longtime reader of The Informer and I really enjoy the stories your writers cover, but there is one thing that I would like to see in some of the articles or at the end of them, and that is some contact information. The article by Dorothy Rowley, "Advocacy Group Concerned about Catania Legislation," September 26, 2103, is a prime example. I have grandchildren in the public schools in Ward 8 and I am very concerned about what happens to our schools in this ward. I am a firm believer in the public school system and that if public schools are good for Wards 1,2,3, and 4 they should be good for 5,6,7, and 8. It was a long hard fight to win the right for an equal education for everyone no matter what your color or class. All this talk of charter schools in the wards east of the river, I believe. is a cover-up for the re-segregation of our schools. I would like to know more about these bills Councilman Catania is introducing. Reading your article was the first I have heard of them, and I have never heard of any community meetings about them. If possible, in the future, could you please print some contact information? Thanks again for all of you coverage in our community.
Maxine Clarington
Washington, D.C.
GREAT NEW ALEXANDRIA BRANDING
This is my first time writing a letter to the editor to any publication, and I hope it gets published because my letter is about a photograph and not an article. In the Northern Virginia section of the paper the most amazing advertising photograph I have ever seen accompanies the article "Alexandria Unveils New Tourism Brand," by Margaret Summers, September 26, 2013. First, the photograph has this fabulous looking model with the shopping bag skirt that's already a knockout, but then it has this glow of light behind her as she stands on a cobblestone walkway lined by neatly trimmed bushes with a striped awning over her head and a sign that reads "Extraordinary." Well, I already get it, but then they add sayings like, "Our streets are lined with extraordinary finds, just waiting to bring out your shine," and "You belong here, in the spotlight" and "Find your glow." Whatever ad agency they got to do this shoot definitely hit a home run. When I saw this I said to myself I have to let someone know how I felt about it. Thank you for letting me express my reaction to the world.
Bobby K. Grooms
Washington, D.C.