THE RELIGION CORNER: My People Are Destroyed For the Lack of Knowledge, Pt. II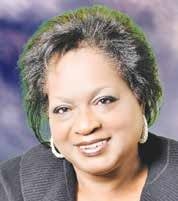 Hosea 4: 6 (KJV) My people perish from a lack of knowledge.
This week, America enters a new phase; we now have affordable health care, thanks to President Barack Obama! Last week, I wrote about the opportunity that was afforded me to attend a very special brunch with Ms. Tina Tchen, chief-of-staff to First Lady Michelle Obama, plus she is Assistant to President Obama.
Hopefully, you were able to go to the website that the White House is asking all of us to visit, to sign up, or maybe you are in need of reducing your current health care. Whatever the case, there will be an exchange marketplace on this website: www.healthcare.gov. This all took effect on October 1, 2013.
ObamaCare is now the new law of the land. It's a bill passed to help 40 million Americans who've been living without health care, it is the Health Care Reform Act, better known as ObamaCare. That law became effective on October 1st 2013. By January 1, 2013, every American must have health insurance, or face fines.
Those of you who read my column on a regular basis know how much I have emphasized good health and healing. My dearly departed mother suffered from complications of diabetes, because she did not have health care. It was too late when she had a severe stroke that caused her to become paralyzed. This doesn't have to happen to you and your family members.
Though we must keep our faith in God, he has caused doctors and nurses to learn how to assist with caring for us with various conditions.
But first, you must have health insurance. That's where this law comes into play. Here is your chance to finally get insurance for you and your entire family and for an affordable cost too.
Read these scripture about health and healing: 3 John 1:2 ESV "Beloved, I pray that all may go well with you and that you may be in good health, as it goes well with your soul." And Proverbs 17:22 ESV "A joyful heart is good medicine, but a crushed spirit dries up the bones;" and 1 Corinthians 6:19-20 ESV "Or do you not know that your body is a temple of the Holy Spirit within you, whom you have from God? You are not your own, for you were bought with a price. So glorify God in your body."
There is a new Marketplace which provides a new way to find quality health coverage. It helps if you don't have any coverage at all; a blessing to us from God. We all know President Obama would not be President today, if he wasn't meant to be!
When you use the Health Insurance Marketplace, you'll fill out an application and see all the health plans available in your area. You'll provide some information about your household size and income to find out if you can get lower costs on your monthly premiums for private insurance plans. You'll learn if you qualify for lower out-of-pocket costs.
The Marketplace will also tell you if you qualify for free or low-cost coverage available through Medicaid or the Children's Health Insurance Program (CHIP).
Most Americans will be eligible to use the Marketplace. Learn more about Marketplace eligibility. You can apply for Marketplace coverage three ways: online, by mail, or in-person with the help of a Navigator or other qualified helper. Telephone help and online chat are available 24/7 to help you complete your application. Downloadable and paper applications will be available Oct. 1.
Open enrollment starts Oct. 1, 2013. Plans and prices will be available now. Coverage starts as soon as Jan. 1, 2014. Open enrollment ends March 31, 2014.
Be knowledgeable; share this information with everybody you know. It will save lives.
Visit the website of Lyndia Grant at www.lyndiagrant.com, email comments to lyndiagrant@gmail.com or call 202-518-3192.