Civil Rights Icon Evelyn Lowery Laid to Rest; Remembered as Compassionate, Focused
10/3/2013, 2:30 p.m.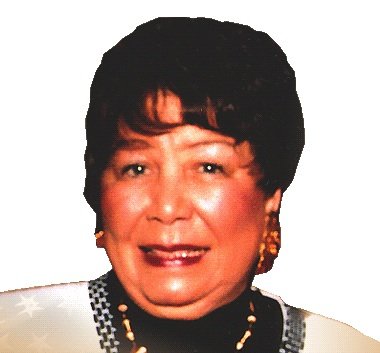 Hundreds gathered at the Morehouse College sanctuary in Atlanta for the homegoing services of Evelyn Gibson Lowery, wife of civil rights leader Dr. Joseph Lowery and founder of the Southern Christian Leadership Conference Women's Inc.
Leaders and dignitaries came from as far as South Africa to pay final respects for Lowery, noting her compassion, contributions to the advancement of women and children and relentless devotion to her husband.
"She was always ready to champion the cause for justice," said Trumpet Awards founder Xernona Clayton. "She lived by the saying that 'if you stay ready, you don't have to get ready."
The service included musical tributes from Jennifer Holiday and her three children, along with a slew of commendations and condolences, including from President Obama and first lady Michelle Obama, Attorney General Eric Holder and House Minority Leader Nancy Pelosi.
Surrounded by family, her husband sat quietly through the program, laughing loudly as Rev. Al Sharpton said that the funeral was one where he did not have to lie or make things up.
Lowery in 1979 founded the SCLC women's organization as a spinoff of the noted civil rights organization founded by Dr. Martin Luther King Jr. Lowery's dream was to create an entity that would focus solely on the rights of women, children, families, and problems stemming from disenfranchisement.
Through the group, Lowery spearheaded a number of campaigns: a civil rights heritage tour from Atlanta to Alabama, a holiday program for disadvantaged children, and the annual Drum Major for Justice Awards.
"She was not just by the door, she was out there on the battlefield," said Morehouse President John Wilson.
A few attendees fondly recalled her sharp attention to detail, her meticulous instructions and her ability to delegate.
"She always had an assignment for me," one volunteer said. "But I was always happy to do more."
And as a horse-drawn carriage escorted Lowery from the campus to interment ceremonies scheduled following; consensus was that Lowery's legacy would endure and her work would continue.