Female Suspect Rams White House Barrier, Shot and Killed Near Capitol After High-Speed Chase
WI Web Staff | 10/3/2013, 2:50 p.m. | Updated on 10/3/2013, 7:45 p.m.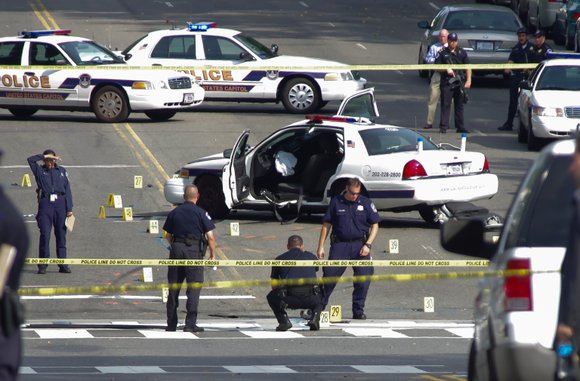 A woman was shot to death following a high-speed chase caught on video on Capitol Hill after she attempted to ram a barrier outside the White House with her car, police said Thursday.
Just after 2 p.m., the woman hit the temporary barrier with a black Infiniti with Connecticut license plates, then struck a uniformed Secret Service officer, authorities said. She took off down Pennsylvania Avenue, striking a Secret Service vehicle before heading on to Garfield Circle outside the Capitol.
Officers with guns drawn approached the stopped car, before she rammed another police vehicle and again sped off as the officers fired at her.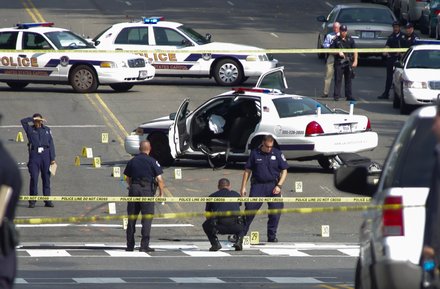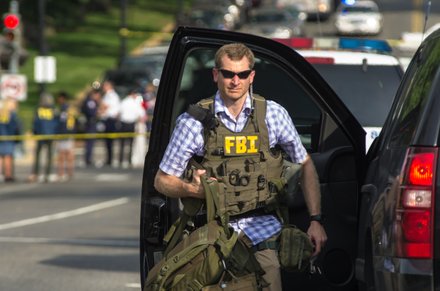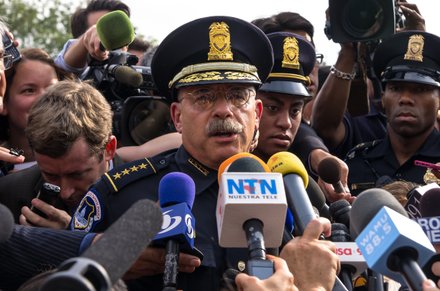 She then crashed the car nearby on Maryland Avenue in Northeast, where police shot and killed her once she emerged from the wreckage.
After the crash, police discovered a one-year-old child in the car. The child, who was unharmed, was taken to a hospital and was in protective custody Thursday night.
Authorities refused to speculate on a motive, but said it didn't appear to be an act of terrorism, nor was it accidental.
Police wouldn't name the suspect, though NBC News identified her as Miriam Carey, 34, of Stamford, Conn., citing law enforcement sources.
The U.S. Capitol and White House were temporarily on lockdown during the ordeal.
One Capitol Police officer was hurt during the chase, but the injuries were not life-threatening, authorities said.