Mystery Shopper Scams Grow Bigger and More Sophisticated: Don't Get Sucked in by Con Artists
Idriys P. Abdullah, Special to The Informer | 10/4/2013, 4:05 p.m.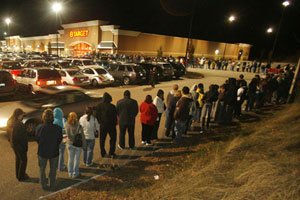 The District's Department of Insurance, Securities and Banking hasn't received any formal complaints about mystery shopping scams so far, but two elderly men at a fraud-prevention event recently complained to the department's consumer advocate that they had received checks in the mail in the last year. Neither man deposited them.
Last year New York State's attorney general shut down two websites that conned people into accepting $2,000 bogus checks in return for a $300 "fee."
Uncertain economic times like these create rich hunting grounds for these scam artists, said Attorney General Eric Schneiderman. "These scams," he said, "are particularly insidious because they target individuals looking for ways to bolster their income in today's challenging job environment."
Mystery shoppers find assignments through ads online and in newspapers from legitimate companies. These companies usually only pay shoppers after they've finished their assignments and filed reports. If someone wants to send you a check before you have done anything, especially to test a wire service's fund transfers, beware.
So you're not accepting checks, you're not accepting solicitations for work by phone: Now how do you tell whether the companies that are advertising are legitimate? Most will send you an e mail or require you to log in to get an assignment. You can check them with the Better Business Bureau or with the trade association; you could even Google them. Don't hesitate to call and ask questions; if there's no phone number on the company's website, that could be a bad sign.
If they ask for money upfront on a website for certification, a directory of mystery shopping companies or a guaranty of a job, they are probably shady, says the Federal Trade Commission, since all this information is available on the Web for free. They may try to sell visions of you checking into fancy hotels or dining in fashionable restaurants, but mystery shoppers tell the FTC it's at best a part-time job for most people.
Try and get your money back, says the FTC, and "usually you are out of luck. Either the business doesn't return the phone calls, or if it does, it's to try another pitch."
If you have been the victim of a scam, or even merely been contacted by one of these con artists, contact the District's Department of Insurance, Securities and Banking at www.disb.dc.gov or 202 442-7832
You can also find more information on the scam and report problems to the Federal Trade Commission at www.ftc.gov and www.ftccomplaintassistant.gov.
"Con artists are constantly upping their game by coming up with new scams and figuring out ways to use new media to defraud people, so we want to make sure people are aware of the many pitfalls out there," Gregory Marsillo, acting associate commissioner for the Enforcement and Consumer Protection Division at the Department of Insurance, Securities and Banking. "If you think you may be the victim of a financial scam like this in the District, we want to hear from you."
Idriys P. Abdullah is a consumer protection advocate for the D.C. Department of Insurance, Securities and Banking.