Maryland Violating Constitutional Rights of Students at HBCUs, Federal Court Rules
Lawyers' Committee for Civil Rights Under Law | 10/7/2013, 7:45 p.m.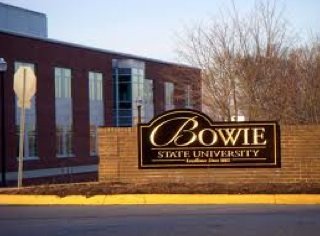 In a historic 60-page decision, Federal District Judge Catherine Blake ruled Monday that Maryland has violated the constitutional rights of students at the state's four Historically Black Institutions (HBIs), or Historically Black Colleges and Universities (HBCUs), by unnecessarily duplicating their programs at nearby white institutions, a practice that begin during the era of de jure segregation.
The plaintiffs in the case, which was filed in 2006 and tried in 2012, are students and alumni from the four HBIs: Bowie State University, Coppin State University, Morgan State University and the University of Maryland Eastern Shore.
The district court found that the lack of unique, high demand program has a segregative effect at HBIs and prevents the HBIs from attracting students of all races. The court noted that Maryland's HBIs have only 11 unique high demand programs while the traditionally white institutions have 122. The court also faulted Maryland for undermining the few unique, high-demand programs at the HBIs, such as Morgan State University's MBA program and Bowie's State University's Masters in Computer Science.
Rather than work to build up those programs, Maryland established competing programs at nearby white institutions, which caused the program enrollment at the HBIs to plummet. Judge Blake found Maryland's conduct in undermining HBIs through unnecessary program duplication to be "comparable to, and in some cases more pronounced than, the duplication found in Mississippi" in a Supreme Court case from two decades ago.
The court further concluded that Maryland "offered no evidence that it has made any serious effort to address continuing historic duplication. Second, and even more troubling, the State has failed to prevent additional duplication, to the detriment of the HBIs."
Judge Blake did not order a specific remedy but provided direction for the parties to consider in developing a remedy. The court stated that a likely remedy will include "expansion of mission and program uniqueness and institutional identity at the HBIs."
Judge Blake further concluded that as a remedy for Maryland's constitutional violations "it is also likely that the transfer or merger of select high demand programs from TWIs to HBIs will be necessary."
Any new programs at the HBIs will require specially trained faculty and may require special facilities and other support to be effective.
David Burton, president of the lead plaintiff, the Coalition for Excellence and Equity in Higher Education, stated: "We are elated. The very reason the Coalition was created was after the state undermined and duplicated Morgan's MBA program. We sought to prevent the marginalization of the HBIs and wanted them to have academic programs that are attractive to students and properly supported by faculty, facilities and other resources."
Michael D. Jones, lead counsel for the plaintiffs and a partner at Kirkland & Ellis LLP in Washington, noted: "We look forward to the remedies phase of the trial. We will present evidence of the costs of developing programs and identifying those programs at the Traditionally White Institutions that need to be transferred to the Historically Black Institutions. We will also outline the additional resources that are necessary for those programs to be successful. We expect that at the end of the process Maryland's HBIs will be shining examples of the possibilities at HBIs."
Co-lead counsel Jon Greenbaum, chief counsel of the Lawyers' Committee for Civil Rights Under Law, stated, "Now that the Court has found Maryland in violation of the constitution we hope that Maryland will finally do the right thing and get serious about providing an adequate remedy that will enable HBIs to prosper."
Though the court found that Maryland's formula for funding its universities was not unconstitutional, the court noted that plaintiffs provided "an abundance of evidence demonstrating that Maryland's HBIs face challenges that stem from direct and indirect discrimination, economic stratification and pre-K-12th grade educational inequity."