D.C. Council Subcommittee Backs Catania Bill Curtailing Social Promotion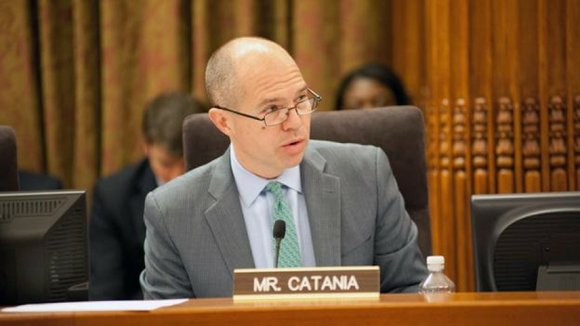 The D.C. Council's education committee approved a bill by council member David Catania to repeal a "ridiculous" rule allowing the city's failing elementary and middle school students to be passed along from one grade to the next.
Catania, an at-large independent who chairs the committee, had sought to discourage social promotion with the "Focused Student Achievement Act." The bill passed Oct. 2 in a 3-to-1 vote, with Catania insisting it was "ridiculous" to continue permitting students who lacked academic proficiency to be promoted to the next grade.
Mark Jones, Ward 5 School Board representative, agreed, calling it a "disservice to our families and our children."
"We're setting them up for failure later in life," Jones said.
Traditionally, the concept behind retaining students has been that it would provide them the extra time needed to catch up with their well-performing classmates, instead of passing them along unprepared. Many support the practice, arguing that it enable students to matriculate to the next grade in order to avoid the humiliation of repeating a grade one or more times.
"These are the kids who tend to drop out because they've been moved forward unprepared," said Jones, who added that Catania's efforts were not accomplished in a vacuum.
"I know that he met with me personally as president of the school board, and some others in meetings and conversations on the legislation," Jones said.
The newly-passed mandate is part of Catania's seven-bill package that he announced in June, aimed at aggressive reforming the city's public school system.