CLARK: Blown Opportunity
J.R. Clark | 10/9/2013, 3 p.m.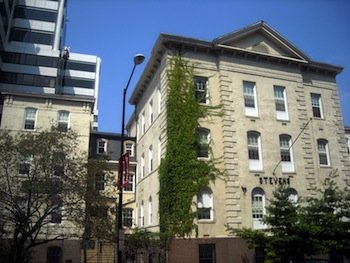 Symbolically there has been tremendous progress and achievement for African-Americans to point to in the District since the Home Rule Act was approved nearly 40 years ago. We have celebrated a succession of African-American mayors as well as African-American city administrators, deputy mayors and directors of just about every agency. Substantively though local leadership and frequently African- American leadership at times has been a disappointment. In some respects that leadership has been an all out failure. That's quite a stone to throw but one deserved unfortunately.
The black community has been and remains a sideline player in perhaps the biggest and most profitable game in town, that being real estate development. Wealth can be found in a number of ways but the wealth found in real estate development is unmatched as compared to other means of wealth creation. Local government has come up woefully short in ensuring that African-Americans find a seat at the table of opportunity where real wealth is created. The fact that there has been no major downtown or central business district project developed by an African-American in the history of Home Rule is a testament to this failure. During Home Rule not one crane in the District has had the name of a black developer painted on its side as the lead on the project. A lack of access to capital, unwilling sellers, and community resistance have all been factors as to why a major African-American developer had not emerged prior to Home Rule. Since being given the keys to government, local leadership has blown the opportunity to engage an African-American developer for a significant downtown project.
Let me be clear. There are successful local African-American developers. As successful as they might be though, they still most often are the small minority partner on projects. One can do just fine in developing smaller projects. The disappointment comes from the lost opportunity in gaining an ownership stake in the development of large projects on government-owned land. The District government has relegated African-American developers to undertake only smaller less profitable projects. An equity or ownership share in something of real value, such as projects downtown, generate the type of wealth that has eluded African-Americans for so long.
Over the last 40 years there have been more than enough opportunities for African-American developers. The clearest example can be found with the awarding of the development rights of the historic Stevens School. The Stevens School was built in 1868 with the purpose of educating freed slaves. It's named after Pennsylvania abolitionist and Congressman Thaddeus Stevens. The school suffered from low enrollment for years and was finally closed in 2001. The District invited developers to submit proposals to develop the site. African-American decision-makers in the government here decided not to grant the development rights of a school established for African-Americans to either of the two finalists who happened to be African-American. The community surrounding the Stevens School favored the two African-American developers' proposals and voiced that support through their Advisory Neighborhood Commissions. Unbelievably, the District awarded the development rights to the third finalist from Chicago which had no community support. Confronting community outrage, the District requested new proposals be submitted for the Stevens School. Here, two African-American developers who had proven themselves in getting to the finals on a costly project, were asked to risk scarce capital and time on a process that had proved not to be reliable. The two African-American finalists didn't respond when the District asked again for proposals for the development of the Stevens School. Ultimately, a developer who previously developed a number of projects in the District got the job.
It doesn't matter that the developer finally chosen wasn't African-American. It matters that a black developer had a chance and the District wasted their time and money. In a moment where a crane bearing the name of an African-American firm could have stood among the dozens of other cranes, our local leadership failed. In this instance with the Stevens School, the opportunity to get a seat at the table where real wealth is made has been lost. Among many things, Home Rule carries with it hope and a dream of participation for those whom history has denied. Local leadership apparently would prefer to see that dream deferred.
J.R. Clark is a partner with a large international law firm where he specializes in municipal finance and government affairs. He provides commentary on local issues.