Coalition Eyes Higher Minimum Wage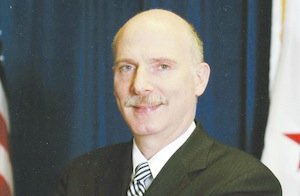 Area residents earning minimum wage could soon see bumps in their pay over the next few years under jointly proposed legislation in the District, Prince George's and Montgomery counties.
Leaders from the jurisdictions announced a collaborative effort to raise the minimum wage to $11.50 per hour by the 2016 during a press conference Wednesday at the office of the Metropolitan Washington Council of Governments in Northeast D.C. The coalition said that a regional minimum wage gives each jurisdiction the best chance for establishing legislation that is fair to employers and employees.
"It's probably the first bit of regional cooperation that we've seen," Prince George's County Council Chair Andrea Harrison said of the joint effort.
In Maryland, legislation under consideration in Prince George's and Montgomery counties would tie the minimum wage to any increase in the Consumer Price Index on an annual basis by 2017. Officials said the legislation would provide livable wages for area residents.
"Maryland's minimum wage at $7.25 per hour is the equivalent of $15,000 a year for a full-time, year-round employee, and that leaves a wage earner and their family below the federal poverty line," said Montgomery County Councilman Marc Elrich. "We are not talking about people who are trying to take advantage of the system — we are talking about people who just want to take care of their families as a result of the hard work they do, and at the current minimum wage, that is not possible."
While legislation to raise the minimum wage on large employers in the District stalled last month in the city council, the council is currently weighing a series of wage bills. Council members said the objective is to approve a bill that will eventually establish the minimum wage at $11.50 per hour.
"In two decades, the minimum wage has fallen far below the rate of inflation," said D.C. Council Chair Phil Mendelson. "Working together, we can restore some measure of equity for the lowest paid workers without fear of losing business across our borders."