Each One, Teach One (to Save)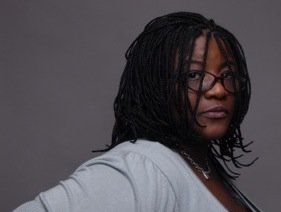 One of the first things any young person learns about money is how easy it is to mismanage. Years ago, (some) high school and college students, with brand new check books in hand, came to understand the terms, "bounce," and "insufficient funds," and may even have had their names posted in the in-house directories of grocery or department stores as bad check writers. As the new generation (Millennials) enters the financial expressway, replete with instant and direct spending via electronic shopping, money transfers, and the use of debit cards, financial mismanagement has become equally instant.
While some social commentators insist that the routine practice of paying oneself first (saving a percentage of each paycheck) would eventually lead to a nest egg of ready-cash that could then be moved into different money-yielding accounts, the average American finds saving any portion of their paychecks near to impossible. The "you can't save what you don't have" model, however, under closer observation, shows millions of Americans living beyond their means, wasteful in their choices of expenditures, and following a blind pattern of spending all of their money in between paychecks, making them literally, dependent on the arrival of the next paycheck.

Bishop T.D. Jakes likens the inability to spread money or financial security from one generation to the next a "curse" that forces each generation to begin again from zero. Jakes, like financial experts around the nation, have suggested that Americans begin making necessary sacrifices of sundry purchases in order to secure their own futures. Daily trips – often twice a day – to Starbucks to purchase cups of coffee that average $5 each, purchases of any electronic item that is merely a "want" rather than a "necessity," and purchasing new items when used ones (like cars) would function just as well, are some of the sacrifices easily noted.

These sacrifices become common sense approaches to financial security when unexpected recessions or unforeseeable events, such as the current government shutdown occur. Educator Justin Longmire in a lecture once said, "It is time to stop wearing wealth on your backs, and investing in items that depreciate in value the moment you take possession of them – like cars. In order to secure wealth, you can't be the man making copies in the basement, wearing Armani suits and driving a Jaguar, while the CEO in the penthouse is wearing one from Sears & Roebuck and driving a 1980 Volkswagon Beetle. He can pay his kids' college tuition in cash, and you are begging for the government to give your kids loans, or help with your mortgage."
Financial literacy means making long-term plans by determining what is really needed for daily survival. Anything above and beyond those financial figures is wasteful, and that money could easily e re-appropriated into that nest egg for the future. As the Washington Informer promotes healthy financial living, we encourage our readers to examine more fully the roles they may play in their own financial insecurity. We are providing tips to single mothers, and Informer senior writer Stacy Brown offers useful tools to students and those seeking non-traditional banking solutions, such as payroll cards. Mr. Brown also profiles a local family who was able to eliminate a mountain of debt that kept them from living their best lives. We hope these stories prove beneficial to you.
Read & Enjoy.
Shantella Y. Sherman
Editor, Special Editions