Education the Key to Financial Literacy
Despite many programs, most said the key is teaching money matters to the young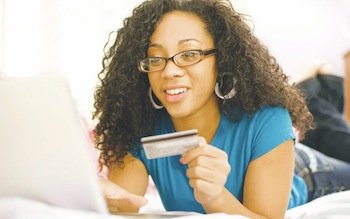 There's little question that the Wall Street meltdown and housing collapse were results of an exorbitant number of people who borrowed large sums of money to purchase homes, but had no clue as to what they were getting into financially, many economists said.
"The last economic downturn is a clear demonstration of the need for financial literacy to be taught in high schools, colleges and to adults," said Sherman Ragland, a best selling author and visionary at Real Investors, LLC, in Upper Marlboro, Md. "This is especially true when it comes to the purchase of a home, which for most Americans, is the single largest financial commitment they will make," said Ragland, co-author of, "New Rules of the Game," a New York Times best-seller.
However, a recent study on the state of financial literacy programs in public schools ranks only seven with an A and 22 with a grade of D or F.
Virginia earned an A while Maryland graded a D in the study, performed at the Center for Financial Literacy at Champlain College in Burlington, Vt.
Officials omitted the District of Columbia.
The study also revealed that parents are no more comfortable talking to their children about sex than they are about money, so young people aren't learning about finances at home, either.
"If you grow up around money and you tend to have conversations at the dinner table about savings accounts and checking accounts, there is a familiarity that helps promotes financial literacy," said Martin A. Smith, president of Wealth care Financial Group, Inc., in Bowie, Md. "This is how financial literacy grows, it'll produce after its own kind and everyone needs to know that," Smith said.
The Department of the Treasury in Northwest and the Department of Education in Southwest recently began sending lesson plans to American public schools to encourage competing in a national test on financial capability.
"It's a great idea, because children learn about savings and about debt, which is real today and will be real in decades to come," said Peter Abrams, an economist in Largo, Md.
However, multiple reports suggest that many U.S. school districts and parents have not been as receptive to a financial literacy lesson plan as government officials had hoped. "We have two generations of parents that haven't gotten this kind of education in school," said Nan Morrison, president and CEO of the Council for Economic Education in New York. "So, how do you expect them to pass it on to their children?"
Morrison said schools are finding it challenging to implement a new subject because they must focus on the core curriculum.
Still financial education early counts as a key to long term financial literacy, said Bennie Walker, professor of finance and real estate at Longwood University's College of Business and Economics in Farmville, Va. "We piloted a dual enrollment personal finance and economics class program with a local high school. It was an amazing success," Walker said, noting that many of the students and their parents wrote notes praising the program and the impact it has had on their lives.