Education the Key to Financial Literacy
Despite many programs, most said the key is teaching money matters to the young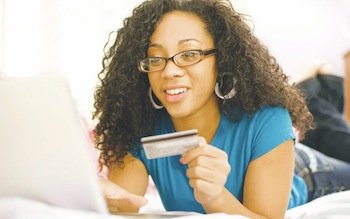 Earlier this year, the Consumer Financial Protection Bureau (CFPB) in Northwest released the authoritative report, "Transforming the Financial Lives of a Generation of Young Americans: Policy Recommendations for Advancing K-12 Financial Education."
"Financial education should be as fundamental as the education we are all required to receive in American history and government. We must be deliberate about pursuing financial education in our schools," said CFPB director Richard Cordray.
The report outlined five policy recommendations, supported by the CFPB, including introducing key financial education concepts early and continues to build on that foundation consistently throughout the K-12 school years.
The bureau suggested officials encourage parents and guardians to discuss money management topics at home and provide them with the tools necessary to have financial conservations with their children.
"I am a firm believer that educating kids from a young age is imperative if the United States intends to be a major competitor in the global marketplace in the future," said Andrew G. Poulos, the author of, "QuickBooks Ultimate Lesson Guide C," and producer and host of the Savvy Money Show, a weekly radio financial talk show.
"There should be programs and courses offered on financial literacy and money management not only in college, but in middle and high schools," Poulos said.