LETTERS TO THE EDITOR: Information is Power
10/9/2013, 3 p.m.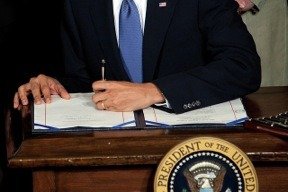 There has been a lot of confusion surrounding the implementation of the Affordable Care Act. There's so much speculation based on all the negative media reports on how health care costs will skyrocket and how no one will be able to afford health insurance. I was happy to see in The Informer's Health Section the article by Stacy Brown, "Affordable Care for Students, Veterans, and Others" published in the Oct. 3, 2013 edition.
The article may not explain the entire bill, but it does give readers information to help them find answers, and it provides websites and telephone numbers. Information is the key to all of this; the more we have, the better we are able to make the right decisions.
The Affordable Care Act is the law, no matter what people might say about it, and I think it's a good law and a much-needed one. The more informative articles like the one featured in The Informer can only help those who need to sign up for insurance policies feel far more confident in doing so.
Catherine S. Callaway
Alexandria, Va.
Keeping the Community Informed
I just love reading your paper. I think that you and the staff at The Washington Informer are doing a magnificent job in keeping the community aware of the important news that's taking place in and around the D.C. area. Crime occurs all over the metropolitan area and not just in our community.
The Informer has been a leader in covering the kind of news that showcases our community in a positive light, reinforcing our community spirit and aspirations. When I see articles about our young people doing good things, it only helps to reassure me that all of our young people aren't lost to drugs and crime as some in the mainstream media would want me to believe.

I will continue to read The Informer each and every week as long as you continue to publish, and I hope that's for a very long time.
Josephine Melina
Washington, D.C.