Payroll Cards: Bad for the Bottom Line?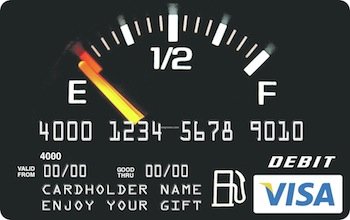 Like many others who receive their paychecks via a payroll card, Kenny Allen said he's conflicted.
"I don't have to run to the bank with a check and, because my card has a Visa logo, I can use it to pay bills, buy food, clothes or just about anything," said Allen, 44, of Northeast. "The conflict is that, when I need to get cash off the card, it costs me money. If I had a paycheck, I could cash it at my bank with no fees and use my money without being charged," he said.
Employers and some government officials said the practice of paying salaries, unemployment benefits, pensions and income tax refunds are easier using a payroll or debit card.
They said digital currency counts as an innovation that makes transformation into an improved and cash-less society practical.
"We know the value it can bring by increasing efficiency, promoting inclusion and facilitating economic growth. We've seen the advantages of moving away from paper-based payments and processes to digital currency," said Joseph W. Saunders, chairman and CEO of Visa, Inc.
However, not everyone agrees with using debit cards to pay salaries and other benefits.
In September, the United States Consumer Financial Protection Bureau in Northwest warned that employers cannot require workers to be paid using prepaid payroll cards. Bureau officials said also that employers and banks were responsible for disclosing fees associated with card transactions and they must allow employees to check their balances and to help correct any errors.
"Employees must have options when it comes to how they receive their wages," bureau director Richard Cordray said, in response to a report that noted fees associated with payroll cards are exorbitant. "Our goals are to be proactive about identifying violations, stopping violations before they grow into systemic problems, maximizing remediation to consumers, and deterring future violations," Cordray said.
Ernestine Moyer, who works in data analysis for a company in Temple Hills, Md. said she "has issues" with the payroll cards only because banks are earning fees with each use.
"They are making a fortune off of our pay," said Moyer, 47. "I understand that it is quicker to get your pay, quicker to get your tax refund and I have a friend who receives his unemployment benefits on a debit card, but what I don't understand is why there are any fees attached."
Experts such as famed financial guru, Clark Howard, said payroll cards presents little advantage to the employee and, just because they have a Visa or MasterCard logo attached, it doesn't mean using them will help build any credit.
"Who is it better for? It's actually better for your employer, not you," Howard said. "Because what the employer does is they cut a deal with the bank, usually one of the biggest banks in the country, to issue payroll cards and avoid the cost of normally doing payroll. Why? Because the big bank that issues the payroll card wants to make fee after fee on you as you go to use that card at stores, ATMs or wherever. If your employer offers you the option of a payroll card, you tell them no way."