Payroll Cards: Bad for the Bottom Line?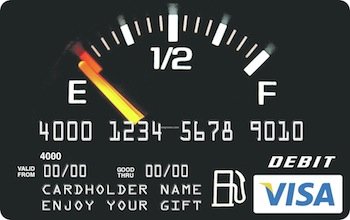 Many banks are involved in the payroll card programs, including PNC, Bank of America, Citigroup, Wells Fargo, and JP Morgan Chase.
In Pennsylvania, a lawsuit filed against a McDonald's franchise alleged that the fast food outlet forced employees to accept their paycheck via debit cards.
In New York, the attorney general reportedly continues to investigate whether retailers and restaurants are running afoul of state laws that give employees a choice in whether to take a payroll card and a right to access their pay without a fee.
Some complain that fees have reached as much as $50 a month.
The consumer finance watchdog publication, American Banker, reported that companies nationwide put $34 million on 4.6 million payroll cards in 2012.
Officials expect that to grow roughly 25 percent this year, to $42.8 million on nearly 6 million cards.
Based on a Federal Reserve study that pegs monthly fee income per card at about $1.75, the banking industry could generate more than $120 million in payroll card fees this year, American Banker reported.
"I don't think banks want to have the job of being the compliance officer to businesses," said Terry Maher, general counsel for the Network Branded Prepaid Card Association in Montvale, N.J. "But, it's important that they help their clients understand the regulations out there and help them with the appropriate disclosures."