Recent District Violence Tied To Mental Illness
Capitol Shooting, Man's Fiery Suicide, Navy Yard Massacre under Scrutiny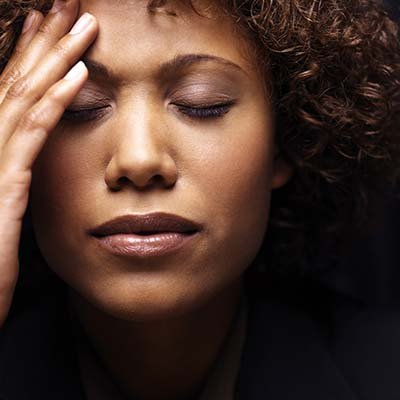 Within one day of each other, two violent incidents rocked the area around the U.S. Capitol in Southeast Washington, D.C., raising more questions, if not awareness, about the stigma surrounding mental illness and the African-American community.
On Oct. 3, a black woman from Connecticut, diagnosed with bipolar disorder, postpartum depression with psychosis and other mental illnesses, traveled with her one-year-old daughter in tow to the Capitol where she rammed her car into police barricades and a Secret Service vehicle before authorities shot her to death.
A day later, John Constantino of Mount Laurel, N.J., doused his body with gasoline, and, before setting himself on fire, he saluted the Capitol. Constantino, 64, died at the Washington Hospital Center in Northwest.
"The stigma of mental illness is greatest in the face of childbearing, unfortunately the media attention occurs only when there are negative outcomes," said Margaret Spinelli, an associate professor of clinical psychiatry at Columbia University in New York. Spinelli, who has never treated Miriam Carey, a 34-year-old dental hygienist, and the driver who police shot and killed outside of the Capitol, said postpartum mental illness affects 1 in 1,000 women and it's often associated with suicide and infanticide.
"Mothers with postpartum psychosis lose contact with reality. Symptoms can be fluctuating and variable in type and intensity," Spinelli said.
"They may look well at one moment and floridly psychotic in the next. With poor insight into their psychotic process, they are unwilling to reveal their symptoms, bizarre behavior and cognitive disorganization."
Authorities later searched Carey's home and discovered discharge papers from a 2012 mental health evaluation that listed prescription drugs to treat several mental disorders, according to various published reports.
Nearly a year ago, Carey's boyfriend reported to authorities that she appeared delusional and she believed that President Barack Obama had placed her home under lockdown and that Obama had the Stamford, Conn., house under surveillance.
While Carey's family continues to seek additional answers about her death, the man who set himself on fire, has not been identified because authorities said they didn't recover any identification and he suffered burns over 80 percent of his body.
Authorities also have since acknowledged that another African-American man, Aaron Alexis, who shot and killed 12 people at the Washington Navy Yard in Southeast in September, suffered from mental illness.
Local officials said Alexis, 34, suffered from paranoia, sleep problems, and rage-related issues. He heard voices in his head and family members told police that, prior to the Navy Yard shooting, Alexis had been treated for mental health problems.
"Mental health issues are more common than most people realize," said Sophie Clark, executive director of the National Alliance on Mental Illness (NAMI) in Southeast. One out of four adults living in the U.S., and one out of 10 children struggle with mental health issues, said officials at NAMI, one of the nation's largest non-profit mental health organizations. At least 10,000 District of Columbia residents suffer from mental health issues, Clark said.
"The stigma surrounding mental health issues affect everyone, but it has a greater impact in communities of color," she said.