Recent District Violence Tied To Mental Illness
Capitol Shooting, Man's Fiery Suicide, Navy Yard Massacre under Scrutiny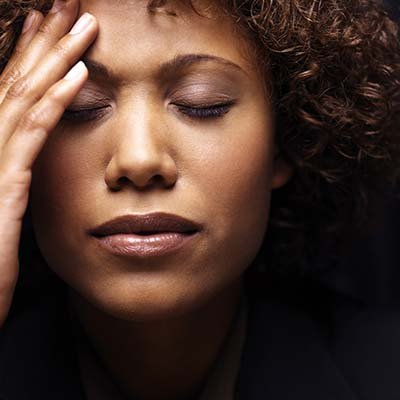 Michael Walker was 17-years-old when he said he first realized he needed help. The 39-year-old construction worker, who lives in Springfield, Va., said he watched as his brother, an uncle, and two cousins each suffered from various cancers.
Walker said depression set in and suicidal thoughts entered his mind.
"I didn't want to believe that I had a serious problem at first, but it was obvious to everyone that I was in such a dark place," Walker said. "I couldn't shake the images of my brother and my other family members wilting away and my mind let me wander why I wasn't on my dying bed like they were."
Walker said friends told him to simply shrug off the suicidal thoughts and that things would eventually get better. "Finally, I was diagnosed with depression and I was told that it was a serious illness if you didn't get help," he said.
Walker plans to attend a citywide discussion on mental health hosted by D.C. Mayor Vincent Gray on Saturday, Oct. 12, at the Walter E. Washington Convention Center in Northwest.
As part of the, "Creating Community Solutions," national outreach program that aims to educate citizens about mental health issues, the event is scheduled to begin at 9:30 a.m., and hundreds of residents are expected to participate.
Gray said the goal is to develop strategies to reduce the stigma associated with, and increase openness to, mental health care.
"Mental illness touches all of our communities and many of our families," Gray, 70, said in an earlier interview. "Too often, the issue is pushed into a corner and hidden, leaving our fellow citizens to struggle in silence to care for their brothers and sisters, mothers and fathers, friends and colleagues. It's time to end that silence."
As a survivor of a mass shooting in Tucson, Ariz., in January, 2011, U.S. Rep. Ron Barber (D-Ariz.), said he's determined that no one else should have to endure such grief and loss.
"We know that untreated or undiagnosed serious mental illness has been a factor in a number of recent tragedies," said Barber, 68.
"We must invest in the early identification of mental illness and in treatment programs. It is important to remember that 95 percent of individuals living with mental illness are not violent. They are far more likely to be victims than perpetrators," he said. "We must do more to reduce the stigma surrounding mental illness."