How to Keep Your Job
Terrell Waller, Workforce Development Specialist | 10/10/2013, 11:43 a.m.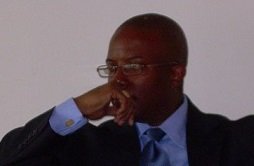 Here are my top six rules for keeping the job you have:
1. Show up. I can't begin to tell you how many employers complain about their staff's lack of commitment. Employees are frequently late or altogether absent. Often calling out during inclement weather or the last-minute decision to turn a lazy, fun two-day weekend into three can surely put you on the watch list for early termination. You agreed to work particular hours — keep your commitment!
2. Present yourself well. Each day should be like your first day. As a matter of fact, you should always consider yourself at least interviewing for your present job, while demonstrating the requisite skills and interest for the next level.
3. Be ready to work. Coming in disheveled, messy or seemingly apathetic is no way to demonstrate giving 100 percent to the job. And giving your all is also what you signed up for. Always make sure that everyone, from the receptionist to the CEO, always sees you at your best.
4. Be positive. Did you know that statistically the number one attribute that employers look for is a positive outlook? It's true. You may believe that as long as you get your work done, no one should care about your disposition — wrong! No one wants to work around or manage a person that has an unfriendly or unapproachable disposition. Now, I know that we all have our off-days. Those are the times that you employ your good acting skills. Fake it 'til you make it!
5. Respect your supervisor. As an employment specialist, I cannot begin to tell you the number of times clients have come to me having quit their job because an employer displayed what they believed to be dislike, unfairness or favoritism toward others. If the situation really doesn't classify as abusive, keep in mind that no one has to like you. To be more succinct, you're there to work, not to date. Ask yourself the next time your boss doesn't say "please" — is it worth not paying your rent?
6. Be flexible. This one is a personal pet peeve. There should be no such phrase as "this is not my job." We are all responsible for every aspect of a company's ability to function. The reasoning, beyond integrity, is that we will share in the company's success as well as its failure. Remember this the next time you're asked to pitch in because someone's absent or a colleague dropped the proverbial ball.