Catania to Convene Education Roundtable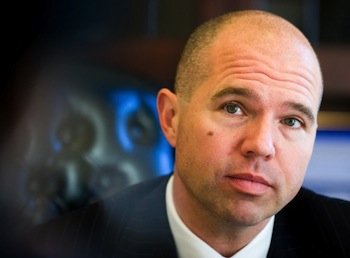 D.C. Council member David A. Catania will hold a public meeting this week to hear from city education officials regarding the status of Options Public Charter School, which faces revocation amid recent revelations of financial mismanagement.
Catania's public roundtable discussion will be held at 11 a.m. on Friday, Oct. 18 in Room 500 of the John A. Wilson Building in downtown Washington, and will also focus on plans to ensure that the school's roughly 400 students continue to receive a high level of educational services.
Members of the public may submit written testimony which will be made part of the official record. Copies of written statements should be submitted to the Council's Committee on Education no later than 5 p.m. on Friday, Nov. 1.
A separate meeting on that issue will be held Wednesday, Oct. 16 by the Public School Charter Board.
School Reform Bills in Markup
Meanwhile, the education committee began its markup of a seven-bill package introduced this summer by Catania that builds upon previous efforts to reform the city's public schools system.
The five-member committee, which includes Ward 8's Marion Barry and Ward 7's Yvette Alexander, began its markup of two of the bills, including the Focused Student Achievement Act of 2013, which ends the mandatory "social promotion" of students inadequately prepared to move on to the next grade.
"The future the District of Columbia depends on effective schools that prepare students for success in life," said Catania, at-large independent, who chairs the committee. "These bills are based on the philosophy that every child in every neighborhood deserves a quality education — with no exceptions."
Critics have argued the legislation makes way for an eventual charter-school takeover.