COMMENTARY: PED Offenders Deserve Second Chance — and Your Forgiveness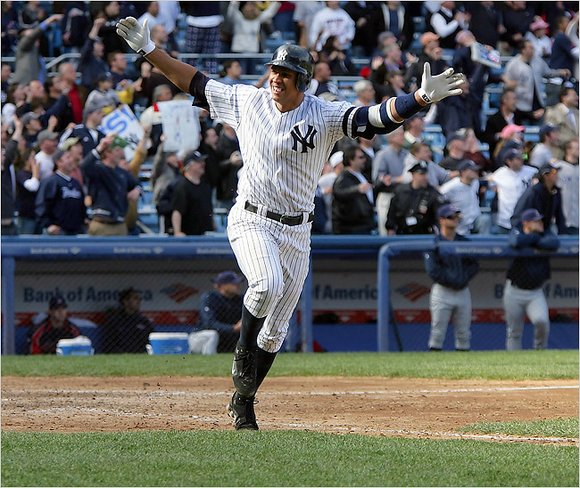 A little more than a year ago, the San Francisco Giants decided not to include Melky Cabrera on their roster for the playoffs after the outfielder served a 50-game suspension for using performance-enhancing drugs.
This year, it's been a far different story for PED offenders. Their teams and fans have welcomed them back with big hugs and kisses following their 50-game infractions — which is the way it should be.
Two weeks ago, during the Texas Rangers' one-game playoff against the Tampa Bay Rays, Rangers star Nelson Cruz was greeted with a standing ovation by a towel-waving crowd in Texas. In last week's American League Division Series at Comerica Park in Detroit, Tigers fans welcomed back home team hero Jhonny Peralta with open arms. There were even some cheers for Yankees superstar Alex Rodriguez at Yankee Stadium after he was hit with a 211-game suspension for his involvement with PEDs. Of course, Rodriguez received his share of boos as well, but unlike Cruz and Peralta, he has yet to miss a game for his alleged violation.
It'll be interesting to see how the Rodriguez situation shakes out, but for All-Stars such as Cruz and Peralta, it looks like their suspensions are increasingly being viewed in the same manner as those of NFL players, who attract little attention for PED convictions and then return as if it never occurred. It certainly seems as though the public court is becoming more welcoming when it comes to PEDs and second chances.
Just how much more welcoming may depend on the player in question and who's talking. Predictably, there's a bit hypocrisy and selective outrage about certain violators and how they're judged.
Granted, the Yankees-Red Sox rivalry is one of the most bitter in all of sports, but when allegations of PED use surfaced against Rodriguez, several Red Sox players spoke out against him. However, not a single Red Sox player has had anything negative to say about Peralta.
Red Sox fans weren't so forgiving. In Game 1 of Saturday's American League Championship Series at Boston's Fenway Park, the crowd shared its thoughts with Peralta by chanting "steroids" every time he came to bat. Peralta coolly went about his business and knocked in the only run of the game, giving the Tigers a one-game lead in the series.
It's debatable whether violators should be forever subjected to such scorn even after they've served their suspensions, but at least in Peralta's case, he certainly doesn't deserve to be cast in the same light as Rodriguez.
Rodriguez is challenging his suspension and has not admitted any wrongdoing, causing several players around the league to openly question whether he should have been allowed to play during his appeal over the final two months of the season.
Peralta's position is just the opposite. He accepted his punishment and stayed in good physical condition while targeting an October return. Today, his fan base and teammates are behind him and he is taking full advantage of his second chance.
Luckily for Peralta, the Tigers felt he deserved another shot in spite of his transgression. The Giants decided not to give Cabrera that opportunity last fall, which is unfortunate but, of course, also their prerogative.
As for the league itself, it thankfully hasn't taken a draconian or unforgiving stance on the issue. MLB does enforce its drug policy, but if you're a first-time offender who's willing to serve your time and prepare yourself to return to the game, the league will do all it can to help you succeed.
When players violate the rules, they should be given the chance to follow them again. We should salute MLB, its fans and teams like the Tigers for their willingness to provide players with a second chance.