Arrest Made in Shooting Death of Howard University Student
WI Web Staff | 10/15/2013, 5:40 p.m.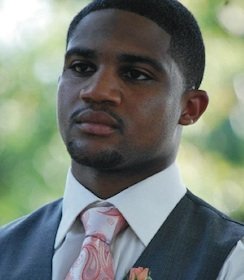 A Northeast man was arrested Tuesday for the July 4 shooting death of a Howard University student, police said.
WJLA (Channel 7) reported that Rasdavid Lagarde, 26, was taken into custody and charged with first-degree murder in connection with the shooting death of Omar Sykes, 22, a marketing student at Howard.
Sykes and another student were the targets of an armed robbery near the Howard campus in the 700 block of Fairmount Street NW.
Sykes was shot in the chest and later died at a nearby hospital. The other student was beaten by the suspects, but didn't sustain life-threatening injuries.