D.C. Teachers' Paychecks in Jeopardy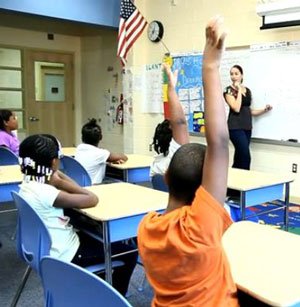 District of Columbia Public Schools teachers could become the latest pawns in the federal government shutdown, which, now in its third week, continues to leave hundreds of workers furloughed.
According to Pedro Ribeiro, spokesman for Mayor Vincent Gray, if the massive shutdown continues, the school system's 4,000 teachers face having their last paycheck of this month frozen.
The District, which has no autonomy over its budget, is currently operating on contingency funds. Those funds could be depleted by the end of the month, which would result in teachers working without pay.
"We just can't tell when they're going to get paid. The mere fact that we're having this conversation is absurd," Ribeiro said, adding that the situation would hardly occur among any of the nation's other school districts.
In the meantime, while the District's public charter schools will not receive the quarterly payment due this month from city coffers, many are poised to borrow money to keep their buildings afloat.