Howard University Libraries Receive a $200K IMLS National Leadership Grant
WI Web Staff | 10/15/2013, 3:39 p.m.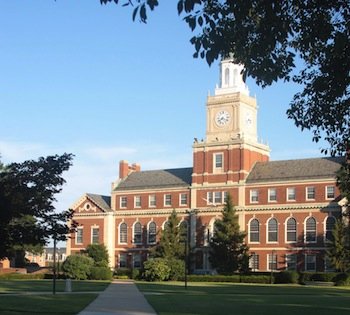 Howard University Libraries has received a $200,000 grant from the Institute of Museum and Library Services, part of approximately $10 million in awards given by the institute to support 40 library projects.
Howard received the grant from the institute to create the Portal to the Black Experience. Using emerging metadata practices, this internet portal will identify creators of published and archival materials, through filtered searches of individual attributes such as race, gender, and occupation.
The project will use Howard Universities Libraries and Moorland-Spingarn Research Center catalog records to construct the portal. It is expected to be completed by June 1, 2015.
The grant proposal was authored by Andrew T. Sulavik, head of metadata and resources description services at Howard University Libraries. Seth Kronemer, an archivist at Howard's School of Law, and Sean Varner, a metadata librarian at Howard University Libraries, co-authored the proposal.
"This discovery portal is expected to fundamentally re-shape the way searches for materials about the global Black experience will be conducted," Sulavik said.
The project will be supported by in-kind contributions from the OCLC Online Computer Library Center, Inc., the Library of Congress, the Social Networks and Archival Context Project, the Washington Research Library Consortium and the Schomburg Center for Research in Black Culture.
The projects were selected from 137 applications.
"Reviewers identified these proposals as examples of the types of highly innovative projects we seek to fund through this program, with broad potential impact for other libraries and archives across the nation," said Maura Marx, deputy director for the institute.