Cory Booker Wins Special N.J. Election, Becomes State's First Black Senator
WI Web Staff | 10/16/2013, 11 p.m. | Updated on 10/17/2013, 10:47 a.m.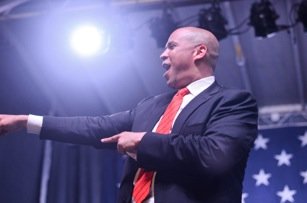 Newark, N.J., Mayor Cory Booker won a special election Wednesday to represent the state in the U.S. Senate, defeating conservative Steve Lonegan.
Booker, 44, seen nationally as a rising star in the Democratic Party, will become the state's first black senator and only the second black senator currently in Congress. Tim Scott, South Carolina Republican, is the other.
Booker will complete the 15 months remaining on the term of the late Frank Lautenberg, who died in June at age 89. He'll have to run again next year for a full six-year term.
He succeeds interim Sen. Jeffrey Chiesa, who was attorney general before being appointed by Republican Gov. Chris Christie to temporarily replace Lautenberg until Wednesday's special election.