EDITORIAL: We Ignore Mental Health at Our Peril
10/16/2013, 3 p.m.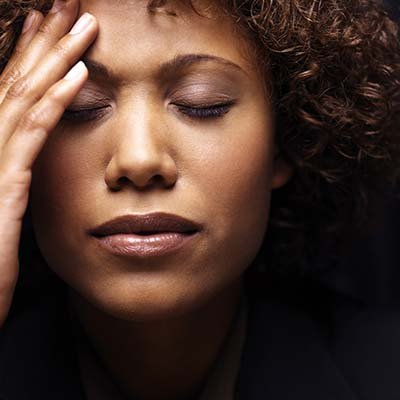 Well over 400 people took a portion of their day Saturday to contribute their thoughts, ideas and suggestions to a community action plan at "A National Dialogue on Mental Health."
The event, hosted by Mayor Vincent C. Gray, is part of the "Creating Community Solutions," national outreach program that seeks community input about ways to deal with mental health and educate citizens.
The District is just one of several cities involved in this national dialogue which was born after the Newtown massacre last December. Mental health and other experts began planning and organizing these roundtables at the behest of President Barack Obama.
Recent events in the District of Columbia alone illustrate the need for a greater understanding in the wider community about identifying mental health issues. Aaron Alexis, identified as the Navy Yard shooter and Miriam Carey, a dental hygienist who was shot and killed by police last week while ramming her car into a barricade near the Capitol each has been identified as having suffered from mental illness.
All too often, mental health problems go unnoticed and unrecognized, despite the fact that by the accounting of the National Alliance for Mental Illness (NAMI), at least 10,000 D.C. residents suffer from mental health issues and one in 10 children struggle to cope with mental health problems. The issue is much more common than people realize and affects people of color in far greater numbers than any other group.
According to outgoing Surgeon General Dr. Regina Benjamin, the suicide rate among African- American children between the ages of 10 to 14 increased 233 percent from 1980 to 1995. And a 2011 report from the Centers for Disease Control and Prevention, notes that suicide is the third highest cause of death in 15- to 24-year-old African-American males behind homicide and accidents.
Mental health officials say that while major depression was found to be the single largest cause of disability in the world, it routinely goes unrecognized, undiagnosed and untreated. Within any given one-year period, nearly 10 percent of American adults will suffer from major depression, but only half of those will be diagnosed and about 30 percent will receive treatment.
Yet, the general public's misunderstanding and lack of awareness persists, notably in the black community because of the stigma associated with mental illness. Yet the roundtable was encouraging based on the numbers of black people who attended – 62 percent – and because of the proactive approach experts and organizers adopted.
A good deal of Saturday's focus was on the impact of mental illness on young people and ways to intervene early so as to head off larger potential problems down the road.
Dr. Joseph L. Wright, a pediatrician and senior vice president of the Child Health Advocacy Institute at the Children's National Medical Center, said 50 percent of mental health conditions first begin to appear before the age of 14. And typically, there is an eight-year gap between the time symptoms are recognized and treatment is offered.
There is an urgent need for all of us to change the way we view and react to mental health issues. We cannot pretend that it doesn't exist. More often than not, it's just as much the woman in a business suit as the smelly, dirty man mumbling to himself on the street corner who suffers from mental illness. We – especially those of us in the black community – have to stop acting as if we and our families are fine, that if we exhibit symptoms we can shake them off, that mental health is a secret that must stay hidden from the outside world. Mental health issues are real, sometimes problematic but eminently treatable.
It's time to toss away the stigma.