Fort Washington Residents Aim High with Proposed Casino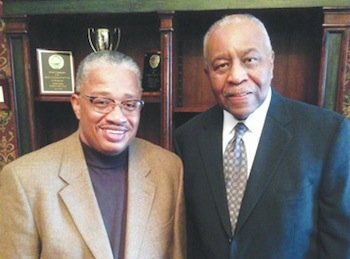 Ricci said he came to know Taylor and Elam during their effort to buy Rosecroft and remained close ever since. When the opportunity arose to have a casino in Prince George's County, they were in place to join as minority owners.
"I was very impressed with them as individuals but we also have a great chemistry," he said. "We feel very good about our proposal."
A 2012 amendment to the state's gaming laws require casino applicants seeking investors to solicit and interview minority investors for participation in ownership. Ricci said the legislation did little to sway him to include Taylor and Elam in the project.
"We would have partnered with them if it was in the legislation or not," he said.

Community members said through Taylor and Elam, they are hoping that Parx Casino will offer jobs and other economic development to the surrounding community.
Jacoline Key, president of the Glassmanor Civic Association, said that young men in her Oxon Hill community need more employment options and believes that Parx can bring opportunities.
"Parx is the only casino that contacted the community center and community leaders," she said. "It means a lot that they have been giving me information about jobs."
Key said that she knew Taylor through his security company before his involvement in the project and was impressed when he chartered a bus to take senior citizens from Glassmanor to Greenwood Racing's Pennsylvania casino during the summer. She said she was assured in seeing how the casinos benefited the surrounding community.
"I want to make sure what they are promising us comes true," Key said.
Seeing local minorities involved as owners in such a large project is encouraging, Key said.
"To see some of our black folks show interest in their community – it's exciting," she said.