MALVEAUX: There Were Alternatives to Detroit's Bankruptcy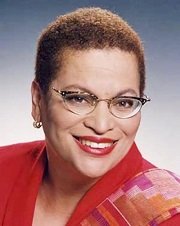 You don't have to be from Detroit to be angry at what is happening there. And you don't have to be from Detroit to lend your voice to an injustice that not only affects Detroit, but also the rest of the nation.

Michigan Gov. Rick Snyder has pulled a fast one on the citizens of Detroit. When he appointed Emergency Manager Kevin Orr, he fast-tracked the bankruptcy process with just 90 days elapsing between Orr's appointment and the beginning of bankruptcy proceedings. Had Orr moved in a more deliberate manner, the citizens of Detroit may have had some input in the process.
Instead, the people of Detroit have had neither voice nor vote in a process that circumvents democracy. The 23,000 pensioners who retired from government service, those who use open space and recreational facilities such as Belle Isle (now leased to the state) or the Detroit Museum, those who depend on already-eroding city services, including garbage pickup, public lighting, and other services are allowed no say in the status of their city.
Why is the Emergency Manager rushing bankruptcy? There are alternatives, including restructuring. Raising taxes on water supplied to suburban cities is another way to raise revenue. Instead of moving in this direction the Emergency Manager seems to favor selling valuable assets.
Is this what the state had in mind when they voided a law that required the city's police and firefighters to live in Detroit? That move eroded the revenue base, and it also left the city less safe because protective service workers are not readily available.
Instead of bankruptcy, an option for Detroit might be federal and state assistance. Five years ago, Chrysler and General Motors said they would fail if they couldn't get help from the federal government. More than $80 billion was spent to help them and some of their suppliers. Congress and the auto companies justified their request for help by saying that the failure of these large companies would cut employment by at least 1 million workers at a time when the unemployment rate was plummeting.
If Detroit-based companies deserve federal assistance, loans, and grants, why doesn't the city of Detroit?
In 1975, New York City was about to go bankrupt when federal and state authorities put together a Municipal Assistance Corporation to bring the city back to life. While disaster relief hardly constitutes a bailout, we spent $110 billion in disaster relief in New Orleans. When Superstorm Sandy destroyed homes and businesses in New York and New Jersey last year, Congress spent $51 billion in relief. One might argue that the fiscal state of Detroit is a disaster, a disaster manufactured by political forces pandering to the mostly-White suburbs in favor of a city that is 80 percent Black.
In response to this manufactured disaster, it is not unreasonable for the federal and state governments to provide assistance to rebuild Detroit. Just as the automakers argued that their bankruptcy would eliminate jobs, so might Detroit argue that its bankruptcy will not only disrupt Michigan's economy, but also that of the nation's.