MALVEAUX: There Were Alternatives to Detroit's Bankruptcy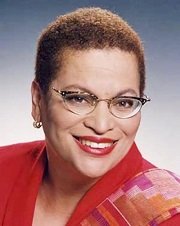 From a distance, many will look askance at Detroit; it's alleged "mismanagement" and a series of scandals that have tarnished the city's image. Tarnished image or not, pension cuts hurts the most vulnerable.

Gov. Snyder will argue that he appointed an Emergency Manager because the city wouldn't manage itself. He won't disclose that the state of Michigan owes Detroit money, and that his Emergency Manager, with unlimited power, has spent more than $100 million "studying" the Detroit fiscal situation.
Detroit did not request an Emergency Manager. The governor imposed him on them. Detroit did not file for bankruptcy, the emergency manager did. The state government takeover of Detroit is not just a Detroit issue. If Gov. Snyder gets his way, he will set a precedent for any ailing city to be taken over and to have its voting rights, and fiscal discretion, suspended.
The people of Detroit have not been allowed to weigh in on the future of their city, and those they elected have been placed at the periphery of negotiations. The move toward bankruptcy is both undemocratic and fiscally imprudent. And it is part of a trend that may hit your financially-strapped city.
Julianne Malveaux is a Washington, D.C.-based economist and writer. She is President Emerita of Bennett College for Women in Greensboro, N.C.