PBS Series Sparks 'Real Conversation about Race'
Margaret Summers | 10/16/2013, 3 p.m.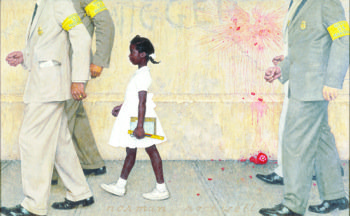 Panelist Julian Bond, 73, an emeritus board member of Montgomery, Ala.'s Southern Poverty Law Center, a nonprofit committed to fighting bigotry, said its 2011 report on how civil rights history is taught in U.S. schools ("Teaching the Movement") indicates that most do it poorly, if at all. "Mississippi mandates teaching civil rights history in its schools," said Bond, also a former NAACP board chair. "Southern states with the largest African-American populations are better at teaching civil rights movement history."
Lewis said although it elected an African-American president, the United States isn't a post-racial society. "The Supreme Court is not a friend to any of us," said Lewis, referring to its rulings that weakened the Voting Rights Act and lifted restrictions on political campaign-related spending. "And the way this president is being treated (by Congress), I've never seen anything like it."
Others agree.

"It's racist. Why don't people just say that?" said Gates.
"We (activists) need to make some noise" about attacks on civil rights, said Lewis.
Gates said African-American history should be incorporated into the U.S. history curriculum. "Then the real national conversation on race can begin," he said.
After the Oct. 22 premiere, PBS will air subsequent episodes of the series on Tuesday, Oct. 29, and Nov. 5, 12, 19, and 26.