Belafonte Critiques Obama, Social Movements at IPS Conference
Margaret Summers | 10/23/2013, 3 p.m.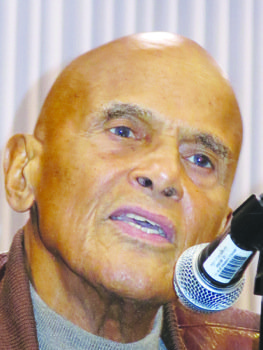 "But many of us left (the civil rights movement) to run for elected office, or when things opened up in industry to take jobs. I left to become involved in the anti-South African apartheid movement. We didn't do this out of (meanness). But we left our 'homes' unattended. Now we (activists) are re-grouping, and I'm happy that there are so many young people to take up the charge."
Belafonte would like to see more artists in social change efforts, specifically rappers. "We have felt the sting of the absence of the voices of culture," he said. "But some artists have stepped into the empty space and said 'Count on me.'" He named rapper Chuck D of Public Enemy and actor Jamie Foxx as allies.
Other plenary speakers included Katrina vanden Heuvel, 54, editor and publisher of The Nation magazine, who discussed the role of alternative news media in social change; Sarita Gupta, 39, executive director of Jobs with Justice, who said the labor movement should consider organizing freelance and home health care workers; Phyllis Bennis, 62, IPS' New Internationalism Project Director, who detailed how "people power" averted a U.S. war against Syria; and moderator Amy Goodman, 56, host and executive producer of Democracy Now! a daily, national independent broadcast news program.