P.G. County Launches Domestic Violence Awareness Campaign
Advocates Applaud Program Aimed at Helping Domestic Abuse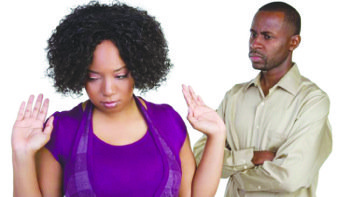 A coalition of agencies in Prince George's County government are partnering to launch a campaign to raise awareness about domestic violence with a special hotline aimed at giving resources to county residents in need of help.
The campaign, dubbed "Stop the Silence," will assist individuals involved in domestic violence with services such as shelter, food and other needs by dialing a 211 hotline. The campaign, which is part of October's Domestic Violence Awareness Month, will involve several branches of the Prince George's County government including county police, the sheriff's department, family services, and the state's attorney. A domestic violence unit will also be established within the county's police department, officials said.
County Executive Rushern L. Baker (D) said the goal of the campaign will be to ensure victims and abusers have access to resources to prevent domestic violence.
"This is a religious issue. This is a moral issue. This is a family issue," Baker said at a press conference last week. "We can make sure we prevent these crimes by getting help for both the victims and the abusers."
Incidents of domestic violence have been on the decline in recent years throughout Maryland. According to a 2012 report published by the Governor's Office of Crime Control and Prevention, incidents of domestic violence fell by more than 19 percent between 2006 and 2012.
Still, the statistics don't tell the entire story of domestic violence. For example, Maryland legislators passed a new law in 2012 that would allow for more accurate tracking of domestic violence related cases in the criminal justice system. Nor do statistics clearly categorize incidents of verbal abuse or non-violent abuse as domestic violence said Jeff Zuback, director of the Maryland Statistical Analysis Center.
"There is a limitation [to the statistics]; not all crimes are reported to the police," he said. "Domestic violence is one of the more underreported crimes."
Baker said county agencies will be working together to prevent individuals from slipping through the cracks.
"At some point there was a signal we missed," Baker said. "That is what this it's about – making sure we don't miss that signal."
Finding the root of the cycle of domestic violence for Crystal "Queen Afi" Gaston drove her to seek help and eventually found the Washington, D.C.-based nonprofit "Domestic Violence Wears Many Tags."
Gaston, 38, of Hyattsville said for nearly 16 years she bounced from one abusive relationship to another. She wasn't always the abused; she said, oftentimes, she physically and verbally abused her boyfriends. Fearing she would lose control of her partners, she'd manipulate them and even used violence to stop them from leaving her. It wasn't until she was arrested and charged with assault with a deadly weapon for stabbing a former boyfriend that she realized she needed help.
"I wanted to find out why I was coo coo for cocoa puffs," she said, referring to her mental instability while she was in relationships. "There are a lot of people in the boat I'm in …There is never a reason to put your hands on [anyone]."
Gaston, who's completing her master's in mental health counseling, said services for victims and abusers of domestic violence are sorely needed in the region, particularly in Prince George's County.
"I'm very excited about that …There [aren't] many resources in Prince George's County," she said. "It's great to be able to call 2-1-1 and get help."
But for some, finding help and a way out can take years.
Milton Delaney, 44, of Clinton said he spent 10 years in an abusive relationship with his ex-wife. The abuse was mostly verbal but he said the culmination of stress, spending nights locked in his bedroom fearing he would be attacked, and unfounded accusations by his wife that he molested his three children finally made him seek help.
"I muted my own common sense … It's imperative for the health of society that resources be made available for men," he said. "Whenever the members of society are not healthy, then society is not healthy."