P.G. County Proposes Funding For Small Business
Economic Development Incentive Could be Made Available to Small Businesses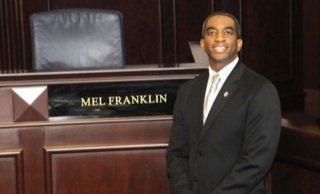 Millions of dollars in funding could be made available to small business owners in Prince George's County under a proposed plan that would expand the county's Economic Development Incentive fund.
Legislation proposed Tuesday by county council members would allow 10 percent of the county's $50 million EDI fund to be made available to expand entrepreneurship opportunities for residents who own businesses based in the county.
The EDI fund was established by County Executive Rushern L. Baker (D) in 2012 to provide grants and loans to private and public businesses to spur economic development, job and business growth near developed areas and mass transit lines. The fund is released in $7 million increments annually.
While the EDI was met with a tepid response last year, the legislation proposed would make it easier for small and minority-owned businesses with entrepreneurial goals to access capital in the form of loans and grants.
Council member Mel Franklin (D-Dist. 9) of Upper Marlboro, a proposer of the legislation, said businesses owned by county residents drive the local economy and providing them with the support they need to grow and thrive is critical to their success.
"This new component of the Economic Development Incentive Fund is designed to create and grow locally-owned and operated businesses in the county and unleash the entrepreneurial spirit of our county residents," he said in a statement. "This legislation promotes innovation, and creates jobs and wealth for our communities as we work to grow our County's economy."
A public hearing for the legislation is scheduled on Nov. 19 at the county administration building in Upper Marlboro.