Shutdown Exposes Simmering Conflicts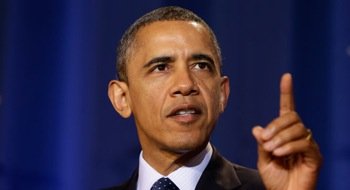 The federal government has reopened, 800,000 so-called "non-essential" federal employees are back at work, post-mortems of winners and losers drag on and a somewhat chastened Republican Party hopes it won't get punished in the 2014 midterm elections.
The latest government shutdown is in the rearview mirror, but its effects will linger. Estimates by economic ratings entity Standard & Poor's is that the U.S. economy lost $24 billion in gross domestic product and there is consensus among a number of economists that the 16-day standoff triggered by the Tea Party faction of the Republican Party has slowed economic growth and dragged down an already wobbly economy.
And whatever little confidence the American public had in its national legislators has dissipated. A recent CNN poll shows that only 12 percent of people surveyed think Congress is doing a good job. During the 1995-1996 shutdown, congressional approval stood at 30 percent. The American public is very displeased with House Speaker John Boehner (R-Ohio) and 63 percent of those polled say he should get the boot.
Crystal Wright, a well-known and outspoken conservative, chided Republican leadership for engineering the shutdown.
"You can't defund sitting [established] law," said Wright, a communications consultant,
and editor and publisher of www.conservativeblackchic.com. "I'm a conservative and I don't like Obamacare, but there are other ways they could have done this."
The House Republican Caucus and their Tea Party allies should have devised an exit strategy, as well, Wright said, and they should have had a narrower agenda.
"… Such as repealing exemptions of the White House and other executive staff. They should feel the pain like all of us," she explained. "It was a sound plan to delay the individual mandate. Obama gave 800 waivers to big corporations such as McDonalds for the first year and delayed employer mandates for a year. They could have made a rationale decision to follow those demands and they would have put pressure on Obama and Democrats to make some concessions."
"I was fine with shutting [the government] down for a couple of days. If they'd pivoted from the defund madness, they could have made a strong case. Every three months we're on a merry-go-round of crisis. It didn't work."
Wright said the only clear winner arising from this debacle is Texas Sen. Ted Cruz, who she said she's lost a great deal of respect for because he's not a team player.
Cruz led between 30 and 50 members of the ultra-right wing and Tea Party faction of the House Republican Caucus in an effort to dismantle the Patient Affordable Care Act of 2010. The plan was to attach these provisions to spending bills Republicans sent to the Senate. Senate Majority Leader Harry Reid (D-Nev.), rebuffed about 15 of these bills, insisting that he would only consider a "clean" spending bill.
Those in the House opposed to the health care law they dubbed "Obamacare," were working against the clock with the Oct. 1 launch date not far off. Republicans refused to shelf their desire to obstruct, delay or derail the law and the government shutdown on Oct. 1.