Multiple Screen Viewing
Cheryl Pearson-McNeil, Special to The Washington Informer | 10/28/2013, 11:54 a.m.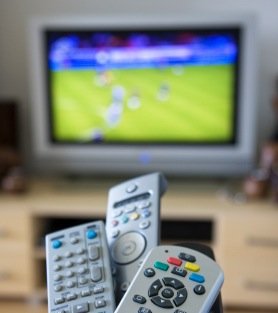 Today, of course, when we talk about what we watch, that doesn't necessarily mean just television or the big screen. We have the choice of watching content (e.g. movies, TV, shows and videos) on a number of our cool devices whenever we feel like it.
We have the choice of watching this content on a number of cool devices whenever and at times wherever we choose. We have our computers (African-Americans are 10 percent more likely to spend time on the internet searching for information on electronics than the total population); smartphones (71 percent of us own smartphones compared to 62 percent of the total population); and television, of course (Blacks watch 37 percent more television that the total population, which is the most of any other group).
Although how we watch continues to evolve, what we watch remains consistent, as Nielsen's latest report on Black consumers — "Resilient, Receptive and Relevant: The African-American Consumer 2013 Report" — details. We prefer shows and movies that star or feature people who look like us — even though they might not always act like the average Black person. (When was the last time you threw a drink in someone's face or tried to pull someone's wig off?) Marketers who want to reach African-American audiences and a piece of our $1 trillion buying power should be paying close attention.
We're loyal television fans. Our watch activity breaks down to seven hours and 17 minutes of viewing a day, compared to five hours and 18 minutes of viewing time a day for the total population. And, ladies, we watch more than the guys, especially those of us in the 18-49 age range. It's no surprise that Blacks prefer cable. Since many cable shows and casts offer more diversity than network programs, eight of our Top 10 TV shows air on cable networks. The two exceptions are ABC's Scandal, starring, Kerry Washington, and FOX's long-running singing competition variety show, American Idol.
If you are a true Gladiator, then I know you tuned in to watch watch "Scandal's" third season premiere earlier this month. Not only did Olivia Pope and company rack up 10.5 million viewers; the show helped us introduce a new measurement – Nielsen's Twitter TV Ratings. "Scandal's" premiere was that week's top-tweeted show with almost 713,000 tweets, reaching a Twitter audience of 3.7 million. It tied with VH1's "Love & Hip-Hop Atlanta 2" as our top rated show earlier this summer on June 30.
Blacks love Twitter, with those of us between 18-34 spending 11 percent more time on the social chat site than 35-44 and 45-64 year olds combined. Twitter TV conversations have grown since last year. From the same period a year ago, there has been 38 percent more tweets related to live TV – 190 million tweets in 2012 grew to 263 million tweets in 2013. There's also been an increase in Tweeters as well – from 15 million in 2012 to 19 million in 2013. By offering these metrics, Nielsen gives marketers yet another outlet to reach you in their campaigns.