Multiple Screen Viewing
Cheryl Pearson-McNeil, Special to The Washington Informer | 10/28/2013, 11:54 a.m.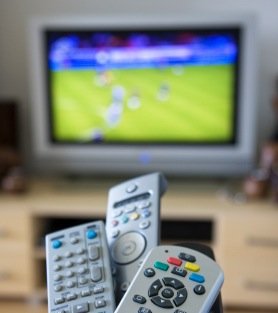 We are also like to watch movies. We go to the movies with the same frequency as every other consumer group, about 6.3 times a year. As with TV, we favor films with characters that look like us. Action/adventure movies, however, are the exception. We tend to gravitate to that genre more than other groups, regardless of the cast's ethnicity. These were the top five grossing movies among African-Americans, featuring Black casts from September 2012 to June 2013:
Django Unchained (Jamie Foxx, Kerry Washington, Samuel L. Jackson) — $163 million
42 (Chadwick Boseman) —$94 million
Flight (Denzel Washington) — $94 million
Tyler Perry's Temptation (Jurnee Smollett-Bell, Vanessa Williams, Brandy) — $52 million
The Call (Halle Berry, Morris Chestnut) — $52 million
Nielsen research shows that 51 percent of us are receptive to product ads that run in movie theaters and 87 percent of us are receptive to movie trailers and previews.
We're almost finish breaking down this year's report, but if you just can't wait until the next column, look for a four-page copy of the report in this newspaper. Or, download the report at www.nielsen.com. And, don't forget, I want to hear from you! Talk to me and let me know what you think. Let's keep the conversation going.
Cheryl Pearson-McNeil is senior vice president of Public Affairs and Government Relations for Nielsen. For more information and studies go to www.nielsen.com.