Al Johnson, D.C. Doo-Wop Legend, Dies at 65
WI Web Staff | 10/30/2013, 2 p.m.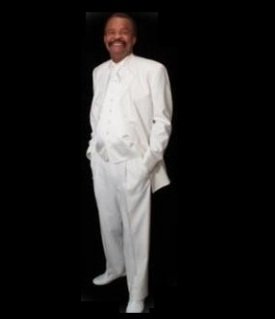 Al Johnson, D.C. doo-wop legend and lead singer of '60s R&B group the Unifics, died on Saturday, Oct. 26. He was 65.
Johnson, a native of Newport News, Va., formed a group named Al & the Vikings with four other students while at Howard University in the 1960s. The group eventually became the Unifics, scoring its biggest hit in 1968 with "Court of Love," which peaked at #3 on the R&B charts.
After the group disbanded in the 1970s, Johnson went on to become a successful songwriter and producer, working with such artists as the Dells, the Whispers, Roberta Flack, Jean Carne, Bloodstone and Norman Connors.
Johnson also released three solo albums, the most recent ("My Heart Is An Open Book") coming in 1998. He reportedly recorded an unreleased album in 2011, though he issued a single to radio stations that summer.
A memorial service is scheduled for Friday, Nov. 1 at 7 p.m. at Union Temple Baptist Church in Southeast, and the funeral on Saturday at 11 a.m. at the church.