Growth in P.G. Home Sales Could Increase County Budget
Increased Property Sales Tax Revenues Generate $6.2M for Agencies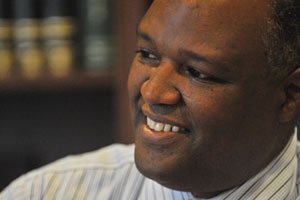 Agencies within the Prince George's County government could see a few extra dollars in their 2014 budgets under proposed legislation that would increase the general budget by $6.2 million.
The bill, which was requested by County Executive Rushern L. Baker (D), would appropriate revenues to the general fund for the fiscal 2014 budget, which was approved by the county council in May.
Terri Charles, director of the county's Office of Management and Budget, told council members that the revision was due to a nearly 13 percent increase in home sales during the first half of the year.
"We're happy to see the uptick," she said. "We're getting higher collections than [in] the original budget."
The Office of the County Executive, Office of Finance, Office of the State's Attorney, and Office of the Sheriff will all see an increase in their 2014 budgets, according to the legislation. The Sheriff's office will receive the biggest increase with more than $1 million in additional allocated funding, and the Office of the County Executive will see an increase of more than $500,000.
The $6.2 million increase wouldn't have a large impact the overall fiscal 2014 budget, which is $2.7 billion. A public hearing on the bill is scheduled for Nov. 19 at 10 a.m. in the county administration building in Upper Marlboro.