LETTERS TO THE EDITOR: Are Blacks Too Dependent on Government?
10/30/2013, 3 p.m.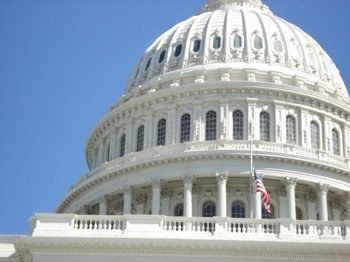 In the Business Exchange section of the Oct. 24, 2013 edition of The Informer, William Reed's article, "The Government Shutdown," makes for very interesting reading.
Reed talks about how blacks are too dependent on the government, and he provides all sorts of figures to support his theories. He says blacks should start more businesses so that they won't have to depend on the government. In addition, he talks about how black federal workers took the hit and suffered due to the government shut down.
I've read other articles by Reed and he appears to be a conservative or someone who leans toward the right, and there's nothing wrong with that. I happen to agree with a lot of the things he says. But in this particular case it's different. I would ask Reed, if blacks didn't have those government jobs, who would?
There was a time when blacks didn't have very many government jobs, and at that time I don't think there were very many calls about government being too big and employing too many people. And as for government assistance, if you need help, no matter what color you are, you need help; and if it's there for you, you should take advantage of it.
I know there are people who take advantage of the system, but there are a lot of bankers who take advantage of that system also, and that's costing the government a whole lot more. As far as starting your own business, you need capital for that, and if you don't have a job or a house or some type of collateral, you can forget that. We are not perfect, but we have come a long way, and it's nothing to be ashamed of.
Eugene Shelby
Washington, D.C.
A Great Read!
I love reading The Washington Informer. Every week you have articles that inform, inspire and educate. I consider myself lucky to live in a community where there's a newspaper that's devoted to providing this kind of news coverage.
Your articles are comprehensive and easy to read – they get right to the point. Your late founding publisher, Dr. Calvin Rolark had a vision for his newspaper, and that was to provide the D.C. community with positive news. Now his daughter, current publisher Denise Rolark Barnes, is continuing that tradition. I can't imagine Washington, D.C. without The Washington Informer. I just wanted to say thank you for everything.
Constance Page
Washington, D.C.