Marvin Gaye's Children Respond to Lawsuit Filed by Robin Thicke, Pharrell and T.I.
PRNewswire.com | 10/30/2013, 11 p.m.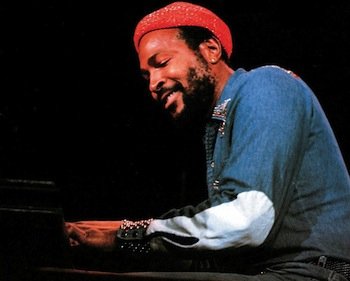 NEW YORK — The children of the late Marvin Gaye responded today in U.S. District Court to the lawsuit that was filed against them by Robin Thicke, Pharrell Williams and Clifford Harris Jr. aka T.I., according to Mark Levinsohn, the New York entertainment attorney who represents Nona and Frankie Gaye in transactional matters.
In that initial suit, filed on Aug. 15, Thicke and his "Blurred Lines" collaborators sued to stop any claims they thought the children of Marvin Gaye may or would have against their intentional copyright infringement of the Marvin Gaye song "Got to Give it Up." As Zoe Chace for National Public Radio stated on the NPR website on Aug. 19: "Robin Thicke's Song Sounds Like Marvin Gaye. So He's Suing Gaye's Family."
The "Blurred Lines" trio rushed to file their case soon after their song began attracting overwhelming attention from critics and fans about the substantial similarities that surpass the realm of coincidence to "Got to Give it Up." On Aug. 8, Rob Hoerburger in the New York Times wrote "But what I keep coming back to is the song's choice DNA...And that bass line came right from Marvin Gaye's No. 1 hit from the summer of '77, 'Got to Give It Up'." In the August issue of Rolling Stone Magazine, contributor David Ritz wrote, "When I first heard Robin Thicke's 'Blurred Lines,' my reaction was the same as millions of other R&B fans: Hey, that's Marvin Gaye's "Got to Give It Up." Thicke and company not only copped Gaye's distinct bass line, but the defining funk of the cowbell accents. I wasn't entirely surprised, since some years earlier Thicke's 'Love After War' was a virtual lift of Marvin's 'After the Dance' ..." A quick review of the internet reveals these comments are far from alone in this respect.
Indeed, the three writers filed their lawsuit against Gaye's children shortly after the numerous "Got to Give it Up" similarities started surfacing and just weeks after all the online chat rooms were abuzz with discussions of the two songs, including fan postings of musical mash-ups that demonstrated the overlapping comparisons. As music critic Paul Cantor pointed out on Vice Magazine's website in July, "You probably don't feel guilty for liking 'Blurred Lines.' Maybe that's because it was originally a Marvin Gaye song ("Got To Give It Up") and Marvin Gaye is ... awesome."
Initially Gaye's children assumed that Thicke and Williams had obtained the proper license from EMI/Sony to use their father's song "Got to Give it Up" when they decided to deliberately recreate the very essence of the song with "Blurred Lines", but they were sadly mistaken.
Although representatives for the parties had ongoing discussions about the copying and possibility of a settlement, there was never any monetary offer made by Robin Thicke, Pharrell Williams or their representatives to the Gaye family for use of the copyright, as erroneously reported by Billboard Magazine in August. Instead, Thicke decided to wage a very contradictory public denial about his creative intentions and file a preemptive strike against any claims by the family.