Marvin Gaye's Children Respond to Lawsuit Filed by Robin Thicke, Pharrell and T.I.
PRNewswire.com | 10/30/2013, 11 p.m.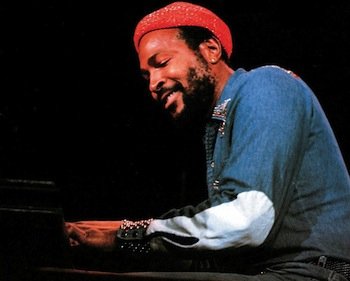 On July 9, he told Billboard: "Pharrell and I were in the studio making a couple records, and then on the third day I told him I wanted to do something kinda like Marvin Gaye's 'Got To Give It Up,' that kind of feel 'cause it's one of my favorite songs of all time. So he started messing with some drums and then he started going 'Hey, hey hey..' and about an hour and a half later we had the whole record finished." However, by September, Thicke back-peddled and did a 180, telling TMZ that even though he's a big fan of Marvin Gaye, the Motown legend is not in his head when he writes songs, including "Blurred Lines."
When Gaye's children raised their concerns to EMI/Sony, they were told that no license was granted, nor was any license needed.
The initial lawsuit filed by the Blurred Lines writers not only asks that any copyright infringement claims be rejected, but also challenges the family to prove that they (and not their publisher) have the right to sue. According to the Gaye children, "EMI/Sony publishes and administers our father's catalog so contractually, it would be for them to file the countersuit. However, when we requested that they take action, they refused. They also refused to assign to us the right to file for ourselves."
It is because of this and other factors outlined in the countersuit that the family is reluctantly suing EMI/Sony for breach of contract and failing to perform their fiduciary duties. Coincidentally, EMI/Sony also represents Pharrell Williams.
"We have put a lot of effort into this matter, investigated it thoroughly, and believe we have a strong case," says Richard S. Busch of Nashville and San Diego-based King & Ballow, who is litigation counsel for the Gaye children.
"The counterclaim and court filing speak for themselves, and I look forward to presenting this case to the court and ultimately to a jury who will be able to listen to the songs themselves," Busch said.