P.G. County to Hold Economic Development Town Hall Meeting
Meeting to Focus on Economic Development, Smart Growth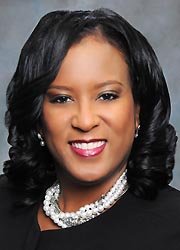 Prince George's County residents curious about recent gains the county has made in economic development will get a chance to address officials during a town hall meeting next week in District Heights.
The event will be held at the Suitland High School auditorium on Monday, Nov. 4 from 7 p.m. to 9 p.m., according to a press release. The meeting will include updates from the county council and officials from several agencies within the county, with a focus on transit-oriented development, redevelopment, revenue creation and smart growth.
Additionally, officials will give updates on the status of the Economic Development Strategic Plan, state and federal relocation opportunities, the new regional medical center and proposed casino sites, among other topics.
"Positive, sustaining economic development is an issue that remains a top priority for the council," said Council Chair Andrea Harrison (D-District 5). "The council wants to provide residents with regular economic development updates — where we are, where we want to go and how we intend to get there. We also want to work collaboratively with County residents as we move forward together."
The meeting will be streamed live on the Internet via the county's website.