Bartech Wins Managed Service Provider Agreement with Phillips 66
Black PR Wire | 9/3/2013, 4:31 p.m.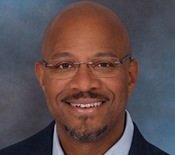 SOUTHFIELD, Mich. — The Bartech Group, Inc. (Bartech), a leader in global workforce management and staffing solutions, proudly announces the win of Phillips 66's agreement for Managed Service Provider/Vendor Management Solution as of July 2013. Phillips 66 chose Bartech to provide management of its contingent workforce due to their industry leading approach to cost management, risk mitigation, solution design, delivery and overall high-touch consultation.
The contract, implemented in phases over the next few years, will consist initially of managing Phillips 66's contingent labor (temporary workforce) in the United States and will eventually include other locations around the globe.
Phillips 66 is a growing energy manufacturing and logistics company with high-performing Midstream, Chemicals, Refining, and Marketing and Specialties businesses. With more than 13,500 employees, Phillips 66 needed to secure an MSP partner, after its spin-off from ConocoPhillips in 2012.
"We are thrilled with the confidence that Phillips 66 has in Bartech to manage its contingent workforce," Bartech President and CEO, David Barfield said. "We look forward to assisting Phillips 66 with its workforce management solution and are excited about the partnership and the value we will drive together."
Bartech's diversity strategy was a factor in Phillips 66's decision, including a unique program called Diversity Delivers in which the entire Bartech team mentors, supports and ensures successful performance of diverse-owned staffing suppliers including: minority, woman, veteran, and disabled-led firms and historically under-utilized businesses.
"The National Minority Supplier Development Council applauds Phillips 66 for its recent selection of The Bartech Group to provide contingent workforce management solutions," said NMSDC President, Joset Wright-Lacy. "The Bartech Group is an award-winning supplier within the NMSDC Network. The selection of this highly-qualified firm underscores the value and commitment Phillips 66 places on supplier diversity and including minority suppliers in its global supply chain."
Outsourcing contingent labor strategies allows company resources to address other priorities. Bartech's phased implementation methodology combines Project Management Institute best practices and applied experience from years of implementing and transitioning more than 150 MSP programs. The first phase of implementation is taking place at Phillips 66's headquarters in Houston, Texas.
"This award is of particular significance to Bartech because it is our first in the oil and gas industry. We feel that Phillips 66 presented a focused and detailed procurement process, which mirrored well with Bartech's own strategic client profile, resulting in the alignment of a very positive partnership," stated Penny Queller, Sr. VP of Global Solutions, Bartech.