Obama Makes Case for Syria Involvement
WI Web Staff | 9/3/2013, 9 a.m.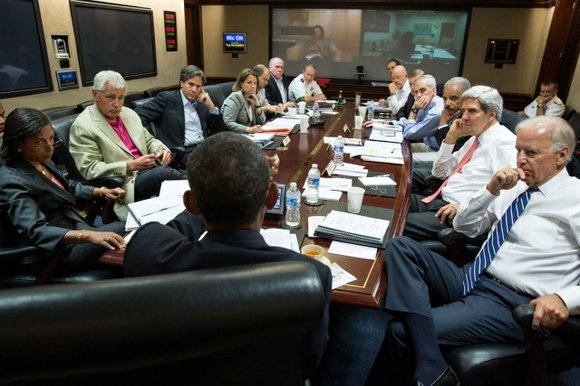 Congress will hold a public hearing Tuesday about the U.S. military's role in Syria, as President Obama presses for intervention in the Mideast country's civil war after chemical weapons were allegedly used to kill hundreds of civilians.
Obama said Saturday that the United States should launch limited military strikes against Syrian President Bashar Assad's regime in response to an alleged Aug. 21 chemical weapons attack near Damascus.
But he said he would first seek approval from Congress -- a task that some lawmakers say isn't a foregone conclusion.
Obama not only must make his case to Congress of Assad's involvement in the Aug. 21 chemical weapons strike that killed nearly 1,500 people, he also has to convince a wary American public of why it is any of the U.S.'s concern.
The president met Monday at the White House with key Republican Sens. John McCain and Lindsey Graham, who said after the meeting that they were cautiously optimistic about the administration's plan to assist the Syrian rebels against Assad's government.
McCain told reporters Monday that failure to act would be "catastrophic" and send the wrong message to other countries, particularly Iran.