CLARK: The Continuing Significance of Race
J.R. Clark | 9/4/2013, 3 p.m.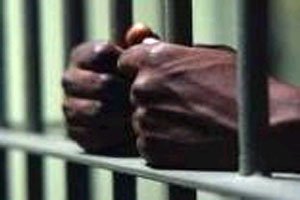 Today over 2.7 million children have at least one parent incarcerated. Two-thirds of those parents are in jail for non-violent drug offenses. One in nine black children or 11.4 percent of all black children have at least one parent in jail. That's compared to one in 57 or less than 2 percent of white children having at least one parent in jail.
Without real solutions to fiscal problems, the illusion of being hard on crime was and remains a creative distraction to win elections. This war and this process only work if there's a disposable pawn. Enter the black man, a role that history and societal perception has assigned him. The ACLU report is just a reminder to me and others that the expected role of black men has been that of villain in the story of the drug war.
As progressives now move to legalize marijuana for medicinal purposes in many states including the District and for recreational purposes in Washington State and Colorado, I laugh to keep from going insane at the hypocrisy of our nation.
J.R. Clark is a partner with Squire Sanders (US) LLP, where he specializes in municipal finance and government affairs. He provides commentary on local issues.