D.C. Mayor Gray Announces Career Academies Initiative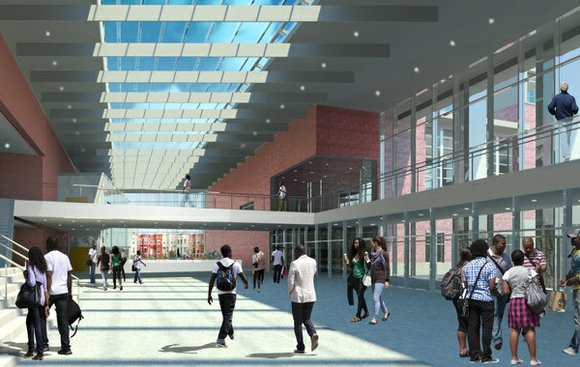 Just a few months after unveiling his extensive plan for reform among the District's public schools, Mayor Vincent C. Gray has revealed an initiative aimed at preparing more residents for the workforce.
At the same time, the new plan will play a key role revitalizing career and technical education in city high schools.
In announcing the creation of nine career academies in partnership with the nonprofit, New York-based National Academy Foundation (NAF), during a press conference on Wednesday at Cardozo Senior High School, Gray listed himself among city, corporate and community leaders and school officials who want to ensure that youth in the District receive an education that will prepare them for high-wage and high-demand careers.

"We want them to be confident in their abilities to be qualified for the 30,000 new jobs expected to open up in the District every year," said Gray. "We want them to be confident in their ability to do well in college, and we want them to be confident in their ability to fully support themselves and their families as they enter adulthood."
The career academies, which are being established to the tune of $2.8 million and slated for opening in September 2014, are designed to train District residents for careers in the information technology, engineering, and hospitality industries.
Created in alignment with Gray's five-year economic development strategy, the academies will include Columbia Heights Education Campus, Dunbar High School, McKinley Technology High School, Phelps ACE High School, Wilson High School, Friendship Collegiate Academy and Friendship Tech Prep High School.
Currently in the planning stages for next year's opening, the academies will incorporate mentorships, internships and industry-recognized curricula.
Kaya Henderson, D.C. Public Schools chancellor, said in order to meet the demands of an ever-changing economy, students need access to rigorous academics and skills to compete in a range of careers.
"High-quality CTE programming is a critical component in preparing our students for success in college, career and life," Henderson said. "These schools worked incredibly hard to create thoughtful, strategic career academy proposals. I'm so excited for the students who will benefit from joining these academies."
According to Gray, NAF "has successful, established partnerships with nearly 200 school districts nationwide," including New York City and Los Angeles and locally in Montgomery and Prince George's counties.
Emily Durso, interim State Superintendent of Education, explained that the city's Career and Technical Education Task Force aims to support career education in high schools in order to prepare the next generation for the workforce.
Durso said that as recently as two years ago, career programs had virtually faded from the DCPS system, and the academies are a collaborative to get them back on track.
"Programs in District schools that had been around for years were closed and hadn't been replaced," Durso said. "NAF has a 30-year track record of helping school districts set up academies that have a long shelf life, and 97 percent of students involved graduate from high school."
Durso added that once the academies are established, they become a model of longevity.
"They exist no matter if the principal, chancellor or the mayor leaves," she said. "The big part, however, is that these young people spend time in their respective industries, having been constantly exposed [beforehand] to the career they've selected."