More D.C. Schools on Extended-Day Schedules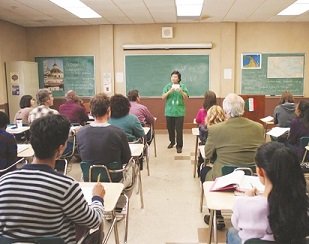 But Elizabeth Davis, newly-elected Washington Teachers' Union president, hasn't signed off on the extended school day. Unlike her predecessor, Nathan Saunders who was in the midst of teacher contract negotiations with Henderson that included plans for across-the-board longer school days, Davis said she isn't so sure that last year's progressive test scores could he tied to extended learning sessions.
"We should be looking more at students having a more productive day, than basing everything on test scores," Davis said earlier this summer. "More research needs to be conducted to [prove a correlation] between student performance and longer school days."
On the other hand, Kevin Welner, director of the Colorado-based National Education Policy Center, said that city and DCPS officials appeared to be operating on a sound premise.
"Extended school days unquestionably have the potential to improve student learning," Welner said in a recent blog. "We should, however, take care about drawing facile conclusions. Simply adding time is a blunt instrument. If done without awareness of students' needs and strengths, it could accomplish little or nothing. Past research suggests that extended learning time should be carefully crafted to ensure that students' opportunities to learn are in fact enriched."
Meanwhile, Mayor Vincent C. Gray has joined District officials in cheering the success of schools that participated last year, while encouraging more to follow their lead.
"Somewhere along the way somebody defined that, 30 hours a week was enough for kids," Gray said when the initiative was announced. "We don't think so, [as] there is mounting evidence elsewhere. You look at charter schools that have a longer school day, it benefits the children, instructionally."