'The Resurrection of Alice' Explores Arranged Marriages
Margaret Summers | 9/6/2013, 1:47 a.m.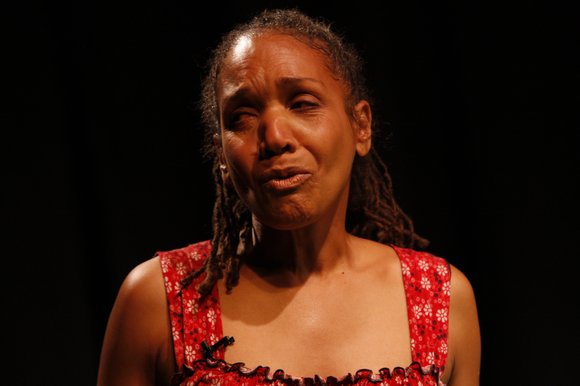 Alice distances herself from Tucker by learning to drive a car, taking piano lessons, and becoming the pianist and choir director for her church, until Tucker bribes the minister to end her job. She starts a learning clinic where she later renews her relationship with Isaac.
Many in the Sept. 4 audience of 15 were moved by Gaffney's acting. "I'm impressed by her skill in capturing the different characters," said Debra Rose of College Park, Md., who attended the performance with other members of the District-based Black Women Playwrights' Group.
"I can empathize with a little girl who couldn't grow up to be herself," said Joy Carroll of Northeast.
Mary Knox, 57, of Arlington, Va., said she's worked in a country where arranged marriages are commonplace.
"I [was employed by] a U.S. government agency in international development. I was in an African country where there were child brides, but I never had the opportunity to speak to them. There have to be more people like the Alice character for this situation to change."
"The Resurrection of Alice" will run through Saturday, Sept. 7 at the Undercroft Theatre, Mt. Vernon Place United Methodist Church, 900 Massachusetts Avenue Northwest, Washington, D.C. 20001. For ticket information call (800) 838-3006 or visit www.resurrectionofalice.brownpapertickets.com.