Historic YMCA Celebrates Evolution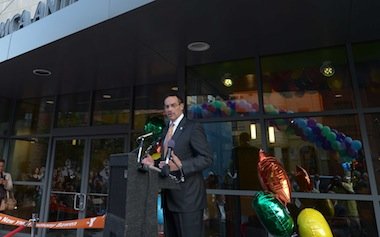 D.C. Mayor Vincent C. Gray, along with City Council members Jack Evans and Jim Graham, joined more than 100 other community leaders and residents Monday in celebrating a legacy that continues to positively impact the lives of African-American children and families in the Nation's Capital.
The grand opening of the refurbished Anthony Bowen YMCA, located near the historic U Street corridor in Northwest, turned out to be a tribute to the educator and religious leader who founded the nation's first Christian-oriented community center for blacks in 1853 on nearby 12th Street.
"Even though our city is undergoing a lot of changes, there are still anchors in our community that help [to] remind us [of] who we are," said Gray, 70.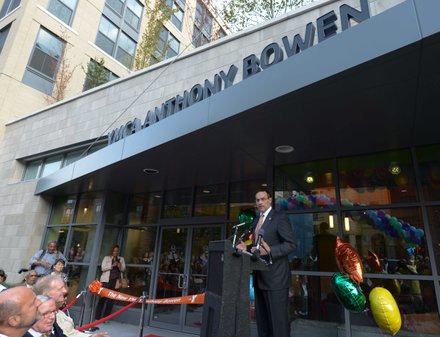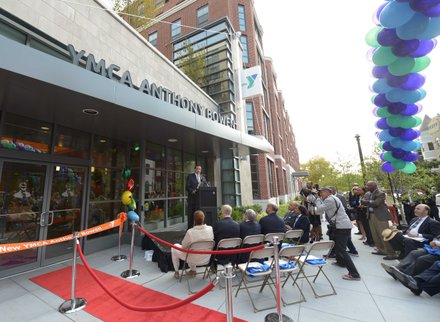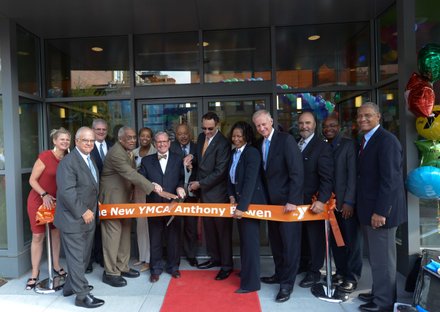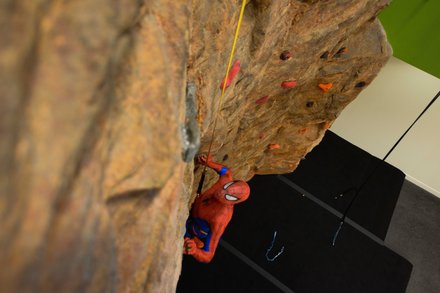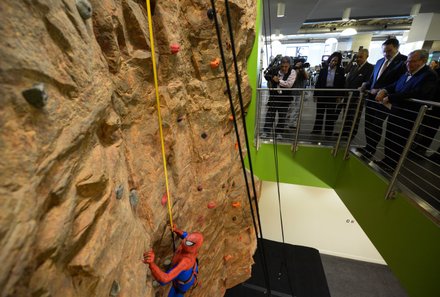 According to the Y's history, Bowen, who was committed to the advancement of blacks in social, educational, and religious respects, was inspired by his friend William Chauncey Langdon, founder of the YMCA of the City of Washington.
Its history further states that for the first 40 years of its existence, the "colored" YMCA existed independent of the District's white Y, with activities restricted to meetings in rented spaces, donated rooms, and members' living rooms.
However, in 1905, YMCA Anthony Bowen was reorganized as a branch of the YMCA of the City of Washington.
Angie L. Reese-Hawkins, YMCA of Metropolitan Washington president and chief executive officer, said seven years of hard work has come to fruition.
"YMCA Anthony Bowen is the next chapter diverse of this enduring legacy," Reese-Hawkins said. "It's a dream that has been deferred, but a dream that has been answered. It's a dream that has finally come true."
Among the center's features and amenities are a two-story rock wall, six-lane pool, preschool academy, and a rooftop terrace for community events.
In addition, several works of art displayed throughout the building include a prominent mural of black historical figures by well-known District-area artist Andy Shallal.
Shallal, who is also a celebrated restaurateur, sits on the center's board of directors.
"The Y can be a galvanizing force that brings people of different backgrounds together," said Shallal, 58. "It's important [to include different programs and attractions] that remind people this isn't just an exercise place. It's a community center."