Rep. Barbara Lee Among Obama Administration Posts
WI Web Staff | 9/10/2013, 11 p.m.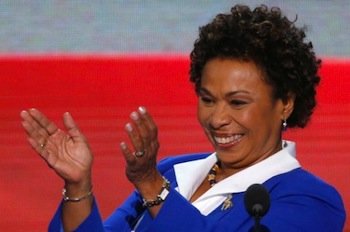 President Obama on Wednesday nominated Rep. Barbara Lee as Representative of the United States to the United Nations General Assembly.
Lee, who represents the 13th Congressional District of California, is among 29 nominations announced by the president. She will assume the role pending Senate confirmation.
Lee, who has been an outspoken objector to using military force in Syria, is also known as the lone dissenter in Congress for using force in Afghanistan after the Sept. 11 attacks.
"The United Nations is a critical body in our global community, and is essential to our shared future," Lee said. "This nomination comes at a time when tensions in our world are at a fever pitch, and I believe now more than ever that the United States must fully engage the United Nations and the international community to ensure a safer and more peaceful world."
She will keep her election position while serving in the Obama administration.
President Obama said, "I am grateful that these talented and dedicated individuals have agreed to take on these important roles and devote their talents to serving the American people. I look forward to working with them in the coming months and years."
Other nominations:
Jim Shelton is nominated for Deputy Secretary of the Department of Education. He has served as the acting Deputy Secretary of Education since June.
Jay Williams has been pegged for Assistant Secretary for Economic Development of the Department of Commerce. He has served as director of the Office of Recovery for Auto Communities and Workers at the Department of Labor, a position he has held since 2011.